Aquarius horoscopes + psychic readings
Aquarius
More Horoscopes:
Money & Finance
Love & Relationship
Career & Business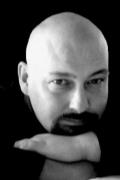 Call featured Psychic Tom
Tom is an amazing spiritual reader. Tom can help you get to the root of any problem you may be facing in your life. Tom is an amazing Clairvoyant who is so experienced when dealing with spirit and passing messages from them to you. You will be amazed at the details Tom can provide you with and can help you find a way forward and help you to see the light at the end of the tunnel. 
Call Tom quoting PIN 4422.
Weekly Horoscope starting 16 June:
This week, you could be aware of how you might have been too quick to reject something - or someone - you felt previously so able to accept. This apparent U-turn is causing you to doubt your judgment about a particular matter and possibly believe yourself to be illogical, impractical or inconsistent. It's not too late to put something right that, through trying to what you believe to be right, you've made unnecessarily complex. It can all be made much simpler.
Monthly Horoscope for June:
Matters relating to health and fitness receive strong focus and if you've postponed plans to get fitter, slimmer or kick a habit, then coming weeks bring energy and determination you need. You might need this extra energy to cope with demands at work as projects or assignments could be plonked on your desk or arrive in your inbox at rapid speed. A sensitive matter relating to a friend or group you're involved with could end or be taken to a new level. Either way, your involvement or connection is about to alter.
More Horoscopes:
Money & Finance
Love & Relationship
Career & Business
2017 Forecaster
See how you benefit from a Forecaster report, find out what's coming up in the days ahead.
Get My 2017 Forecast