Aquarius horoscopes + psychic readings
Aquarius
More Horoscopes:
Money & Finance
Love & Relationship
Career & Business
Daily Horoscope for Wednesday 26 July: view Tuesday or Thursday
You want to ensure something is finished that has been started and this could involve you demanding it is seen to completion in a particular way – your way! Although you shouldn't be apologetic about your reasons for being the best person for the job, be sensitive toward those whom you need on your side. Being assertive is one thing; being bossy is another. Discover the magic that happens when you and your partner get together.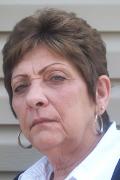 Call featured Psychic Cat Muratore
Cat has 29 years experience in psychic readings, using both clairvoyance and tarot cards. Cats approach is kind and compassionate but honest. She will not shy away from answering the difficult questions, but always works to find positive solutions to your problems. Cat is very good at pin pointing certain relationship dynamics and helping to get the bottom of situations that can be emotionally tricky. 
Call Cat Muratore quoting PIN 6151.
Weekly Horoscope starting 21 July:
Computers can't think for themselves, even if it appears they can. Any decisions they make are made according to how they're programmed. With that in mind, consider certain conclusions you're reaching now. Are they being made in such a cold and calculated way? There's nothing wrong with applying logic to what needs sorting now. However, logic needs to be mixed with what your heart is telling you and therein lies the reason for potential conflict. An almost scientific approach you've applied lately needs to change. This week, allow your heart to play a bigger part in a decision.
Monthly Horoscope for July:
If you're a Water Bearer looking for love, then numerous opportunities exist this month to enjoy some memorable and heartwarming encounters. Venus is at hand for most of July but will need to see some proactivity from you if you're to benefit from magic she has in store. With so much strong emphasis on forming or strengthening relationships, coming weeks can be truly spectacular for affairs of the heart. Try not to be resentful toward developments around the Full Moon on the 9th. What gets brought into the open has needed to be acknowledged for some time.
More Horoscopes:
Money & Finance
Love & Relationship
Career & Business
2017 Forecaster
See how you benefit from a Forecaster report, find out what's coming up in the days ahead.
Get My 2017 Forecast