Aquarius horoscopes + psychic readings
Aquarius
More Horoscopes:
Money & Finance
Love & Relationship
Career & Business
Daily Horoscope for Sunday 24 September: view Saturday or Monday
A certain individual might be happy to jump when someone demands they jump, but that doesn't mean you should be expected to do the same. You could be seen as uncooperative because you're not reacting or responding instantly when someone clicks their fingers. However, this isn't reflective of a lack of interest on your part. Someone just needs to know you're not obliged to be at their beck and call in ways they believe you are! Do you know how to identify the best time to make that important decision?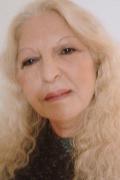 Call featured Psychic Tina
Tina is a Natural Psychic Clairvoyant who is also a very good Medium. Tina can do distant healing helping you feel more yourself. Tina uses her guides and angels to help guide you and give you the answers that you are seeking regarding any situation you may be facing. Tina can also use the Pendulum, Tarot and Angel cards if requested, to give a very indepth and detailed reading. Tinas readings will leave you with a zest for life and feeling content with yourself. 
Call Tina quoting PIN 4375.
Weekly Horoscope starting 22 September:
Being determined to take strides where small steps are needed will be the greatest source of frustration this week. Resist an urge to be everything to everybody – and this includes putting yourself under pressure to take on more responsibilities than you know you can cope with. Not everything needs doing here and now, instantly. Focus your effort realistically and calmly and the coming week can be a manageable one.
Monthly Horoscope for September:
You might experience a sense of déjà vu as events this month are connected to the Solar Eclipse that occurred on 21 August, affecting partnerships and commitments. At the time, this gave you a glimpse into what was possible, but circumstances prevented it from progressing. However, from early September, you'll see clear signs the cosmos is supportive of establishing or deepening a bond or formalizing an arrangement. Also, if your bank manager has been problematic recently, then you should have good news to relay due to a Full Moon on the 6th that marks a new chapter with your earnings!
More Horoscopes:
Money & Finance
Love & Relationship
Career & Business
2017 Forecaster
See how you benefit from a Forecaster report, find out what's coming up in the days ahead.
Get My 2017 Forecast