Aquarius horoscopes + psychic readings
Aquarius
More Horoscopes:
Money & Finance
Love & Relationship
Career & Business
Daily Horoscope for Sunday 21 January: view Saturday or Monday
An intriguing glimpse into the future helps you to spot more than one option to achieve a cherished goal. However, knowing you must combine effort with patience might be deflating. It's important to accept no shortcuts to success exist. If your priorities are correct and you're working to a consistent goal plan, then success will come. Taking a step back to make sure your plan will get you to where you want to be will be time well spent now. Get your 2018 Horoscope Forecast.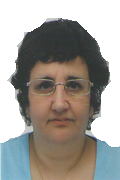 Call featured Psychic Irene
Irene is a gifted psychic, who also is very popular as a Medium. She can use Tarot if requested, but dont worry, she wont have to ask you many questions to establish what is going on around you. 
Call Irene quoting PIN 4087.
Weekly Horoscope starting 19 January:
'Live and let live.' This week, do your best to adhere to that motto. That doesn't mean you should ignore someone's faults or inconsistencies completely. Neither should you feel obliged to make their world a more comfortable place. However, it's by giving them a certain level of freedom to be themselves that they'll start to respond to you differently. You could discover that much of what you disliked about them was the result of you setting expectations of them too high.
Monthly Horoscope for January:
When's the last time you sang 'Zip-a-Dee-Doo-Dah'? Plenty of sunshine is heading your way this month, even if it probably takes from the middle of January onwards to reach you. However, to say you're being pushed a particular direction you've long wanted to head toward is an understatement. You might believe you've had valid reasons for delaying or even abandoning a certain aspiration close to your heart. This month, more than one opportunity presents itself to revive it.
More Horoscopes:
Money & Finance
Love & Relationship
Career & Business
2018 Forecaster
See how you benefit from a Forecaster report, find out what's coming up in the days ahead.
Get My 2018 Forecast