Aries horoscopes + psychic readings
Aries
More Horoscopes:
Money & Finance
Love & Relationship
Career & Business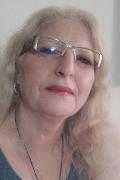 Call featured Psychic Tina
Tina is a Natural Psychic Clairvoyant who is also a very good Medium. Tina can do distant healing helping you feel more yourself. Tina uses her guides and angels to help guide you and give you the answers that you are seeking regarding any situation you may be facing. Tina can also use the Pendulum, Tarot and Angel cards if requested, to give a very indepth and detailed reading. Tinas readings will leave you with a zest for life and feeling content with yourself. 
Call Tina quoting PIN 4375.
Weekly Horoscope starting 22 September:
You have a choice this week regarding whether or not you choose to be guided by the winds of change or resist them. You probably have a clear idea about changes you want to instigate but might also have a slightly skewed attitude toward how much energy will be required to bring them. It's important to accept that the cosmos is on your side where changes you're keen to introduce are concerned. Wherever you sense urgency or a need to apply force, take that as a clear sign that you ought to relax and see what unfolds on its own.
Monthly Horoscope for September:
The cosmos appears determined this month to ensure the feel-good factor that started to permeate your world last month continues during September. Much of this will come from developments in your love life and opportunities to sample 'the finer things in life.' Another area the cosmos is focusing effort on surrounds your work, health and 'service to others' generally. If you're a Ram keen to explore new work options or opportunities, then coming weeks could bring an improvement or significant change, depending on how you focus your efforts.
More Horoscopes:
Money & Finance
Love & Relationship
Career & Business
2017 Forecaster
See how you benefit from a Forecaster report, find out what's coming up in the days ahead.
Get My 2017 Forecast