Aries horoscopes + psychic readings
Aries
More Horoscopes:
Money & Finance
Love & Relationship
Career & Business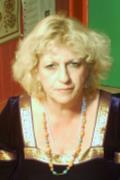 Call featured Psychic Charlotte
Charlotte is a natural Clairvoyant. She has a developed intuition and has been reading the Tarot for over 30 years and specializes in love and relationship issues. Charlotte has the psychic WOW factor and will give you extensive details surrounding answers to your problems and the ability to help you discover the best course of action to take. 
Call Charlotte quoting PIN 4005.
Weekly Horoscope starting 17 November:
Your mission this week surrounds knowing where and when to draw a line regarding defensiveness. You might know more than others in a particular way, but there are limits to how receptive they'll be to being told they're wrong, and you're right. You might also see something within a certain situation or arrangement you wish someone would wake up to and see similarly. This week, your determination to defend or justify yourself could create more problems than solutions. Try to put yourself in others' shoes before speaking your mind.
Monthly Horoscope for November:
November brings significantly strong focus on money and financial matters. If you're a Ram who has been counting pennies and had to tighten purse strings recently, then you'll love what the cosmos has in store to enhance your monetary position during coming weeks. A Full Moon on the 4th brings a very pleasing financial development. A second occurs on or around the 18th. It's not only finances that look set to improve, either. One close bond has potential to deepen in intimate ways that can surprise and thrill you!
More Horoscopes:
Money & Finance
Love & Relationship
Career & Business
2017 Forecaster
See how you benefit from a Forecaster report, find out what's coming up in the days ahead.
Get My 2017 Forecast