Aries horoscopes + psychic readings
Aries
More Horoscopes:
Money & Finance
Love & Relationship
Career & Business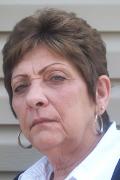 Call featured Psychic Cat Muratore
Cat has 29 years experience in psychic readings, using both clairvoyance and tarot cards. Cats approach is kind and compassionate but honest. She will not shy away from answering the difficult questions, but always works to find positive solutions to your problems. Cat is very good at pin pointing certain relationship dynamics and helping to get the bottom of situations that can be emotionally tricky. 
Call Cat Muratore quoting PIN 6151.
Weekly Horoscope starting 21 July:
We're taught from a young age that too much of anything isn't good for us. That's a concept most of us found ourselves accepting of from a young age, too. If we overindulge, then some level of wastage always exists – or we end up paying the price for it in some way. That's something to bear in mind this week. A little bit of what you fancy can be extremely beneficial but taking something to excessive limits will likely be one major source of regret.
Monthly Horoscope for July:
Thoughts and ideas about how to boost your income will be in abundance but you could feel encouraged to cease thinking about ways to enhance your bank balance and start taking action to make it happen. This would be plain sailing if you didn't encounter your ideas or proposals to be met with resistance by someone who believes they know better than you about what you should be doing. Don't allow this to become a battle of wills. Smile and do as you're told in the knowledge you have Plan B up your sleeve.
More Horoscopes:
Money & Finance
Love & Relationship
Career & Business
2017 Forecaster
See how you benefit from a Forecaster report, find out what's coming up in the days ahead.
Get My 2017 Forecast