Aries horoscopes + psychic readings
Aries
More Horoscopes:
Money & Finance
Love & Relationship
Career & Business
Daily Horoscope for Sunday 21 January: view Saturday or Monday
Fun and excitement are on offer, and the good news is, enjoying either or both needn't break the bank. You deserve some quality 'you time' in any way your heart is encouraging you to enjoy it now, but don't assume money must play a part in this. The sky implies that, by applying financial restraint but plenty of imagination, you can come up with an idea that brings comfort or relaxation in a new and interesting way. Do you want to know what the planets have in store for you during the next twelve months?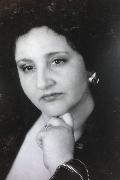 Call featured Psychic Irene
Irene is a gifted psychic, who also is very popular as a Medium. She can use Tarot if requested, but dont worry, she wont have to ask you many questions to establish what is going on around you. 
Call Irene quoting PIN 4087.
Weekly Horoscope starting 19 January:
Is a career aspiration a mere whim or does it truly hold potential? That could be a question you ponder during coming days. Whether your questions surround you pursuing a professional goal that can remove you from a tedious or mundane professional scenario or becoming focused more intently on your true professional purpose in life, something significant is about to shift – and it all it all begins with a thought. It might be time to take one career vision more seriously.
Monthly Horoscope for January:
You could adopt a 'once bitten, twice shy' attitude or approach to more than one area of your world this month. After all, if you invested effort in specific ways previously and no satisfactory result was forthcoming, would it not be a waste of time to do so again? Ah, that's where the saying 'action causes reaction' comes in. You might finally receive the reaction you hoped for with effort made in the past. It's a case of 'better late than never,' but hopefully this will encourage you to take one or two more bold steps where they're needed.
More Horoscopes:
Money & Finance
Love & Relationship
Career & Business
2018 Forecaster
See how you benefit from a Forecaster report, find out what's coming up in the days ahead.
Get My 2018 Forecast