Aries horoscopes + psychic readings
Aries
More Horoscopes:
Money & Finance
Love & Relationship
Career & Business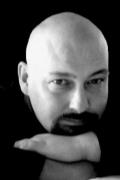 Call featured Psychic Tom
Tom is an amazing spiritual reader. Tom can help you get to the root of any problem you may be facing in your life. Tom is an amazing Clairvoyant who is so experienced when dealing with spirit and passing messages from them to you. You will be amazed at the details Tom can provide you with and can help you find a way forward and help you to see the light at the end of the tunnel. 
Call Tom quoting PIN 4422.
Weekly Horoscope starting 16 June:
The coming week could make clear how a new and different strategy needs to be applied where routine has become too deeply entrenched. That's not to say a routine you've stuck to so far hasn't been helpful but progress you want and need to make requires you to accept a tedious or rigid way of operating isn't going to get you to where you want to be. Be receptive to ideas or discussions that can facilitate this necessary change.
Monthly Horoscope for June:
The coming month brings focus on two main areas of your world, being home and finances. We don't need the cosmos to tell us how interlinked the two are but your efforts to make changes within the home or family are inextricably tied to a budget. Fortunately, your finances get a very timely and welcome boost until early July and this period is ideal for increasing your income in some way or instigating discussions to do so, particularly as June draws to a close.
More Horoscopes:
Money & Finance
Love & Relationship
Career & Business
2017 Forecaster
See how you benefit from a Forecaster report, find out what's coming up in the days ahead.
Get My 2017 Forecast