Aries Career & Business horoscopes + psychic readings
Aries
More Horoscopes:
General
Love & Relationship
Money & Finance
Daily Career & Business Horoscope for Monday 20 November: view Sunday or Tuesday
With Saturn just a month away from his game changing return to your career sector, a prospect of change ahead is becoming stronger by the day. At this point it is more about being ready for change and for the massive professional year 2018 is destined to be, without over thinking things or the 'when, where and how'. This is more a time for exploring and researching your options. What you're really capable of achieving?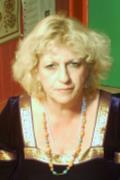 Call featured Psychic Charlotte
Charlotte is a natural Clairvoyant. She has a developed intuition and has been reading the Tarot for over 30 years and specializes in love and relationship issues. Charlotte has the psychic WOW factor and will give you extensive details surrounding answers to your problems and the ability to help you discover the best course of action to take. 
Call Charlotte quoting PIN 4005.
Weekly Career & Business Horoscope starting 20 November:
No matter how many things you have on the go this week, the time to really pay attention is during the middle part of the week. It is during the Moon's visit to your career sector, from Tuesday to Thursday that you need to have your finger on the pulse and ear to the ground. As well as listening to your professional instincts there is also a need to let your professional imagination run wild, without over thinking things. For the closer you get to Saturn's return to your career sector next month, the more your instincts will start picking up on valuable clues, hunches and insights. Yet until Saturn returns and teams up with Pluto for the first time in your career sector in our lifetime, you can't even imagine the power this is going to give you. Until then, if it feels like wishful thinking then you're on track. For with this is a chance to start taking small steps in the right direction.
Monthly Career & Business Horoscope forNovember:
Things may have gone quiet professionally this month or at least compared to how they have been and will be again, but this is both the calm before the storm and a valuable chance to regroup. It was Mars' departure from your work sector on the 23rd October that brought all the planetary activity there for the year to a close. The six weeks that Mars spends in your work sector are always the busiest in a two year period and having left just days before moving into the new month, you'll be ready to stand back and let things play out. There is no danger of work and job matters going off the boil, for they have too much momentum and traction. However, without Mars fuelling a sense of urgency and a need for action, you're able to ease back on the accelerator and put things into cruise control. With no more planetary activity in your work sector this has allowed the professional gods to shift all their focus onto Pluto and Juno in your career sector. Here the pace is a lot slower, with both having just turned direct in late September. With the Sun not returning until the 22nd December each year, November is usually a month where you're able to regroup before the next active phase beings. Yet on the 20th December, just two days before the Sun's return, Saturn will return for his first visit in three decades, while teaming up with Pluto here for the first and only time in our lifetime. With a massive three yearlong career push starting next month, this makes it even more important to stay in the slow lane as much as possible this month. Look out for events on the job front around the 12th November to the 14th November and on the career front from the 21st November to the 24th November.
More Horoscopes:
General
Love & Relationship
Money & Finance