Aries Career & Business horoscopes + psychic readings
Aries
More Horoscopes:
General
Love & Relationship
Money & Finance
Daily Career & Business Horoscope for Wednesday 26 July: view Tuesday or Thursday
While the Moon and Mercury's return to your work sector today does kick off the most important months of the year on the job front, this will have a slow start. With the Moon returning first an intuitive read on Mercury's arrival will make it clear that this will be a slow burn, giving you time to get your bearings and explore your options. Discover the best time to make important changes. Find out now.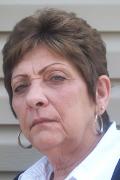 Call featured Psychic Cat Muratore
Cat has 29 years experience in psychic readings, using both clairvoyance and tarot cards. Cats approach is kind and compassionate but honest. She will not shy away from answering the difficult questions, but always works to find positive solutions to your problems. Cat is very good at pin pointing certain relationship dynamics and helping to get the bottom of situations that can be emotionally tricky. 
Call Cat Muratore quoting PIN 6151.
Weekly Career & Business Horoscope starting 24 July:
While Mercury's return to your work sector on Wednesday, having the Moon here at the time will make it easier to spot that he is something in slow and steady. This is contrast to previous years, where things have come in fast and heavy. The Moon will move through your work sector from Tuesday to Friday. This will ensure you have an intuitive read on work and job matters as Mercury returns on Wednesday. As returning early, you'll have no trouble picking the slow pace from the get go. And the two are related. For Mercury is returning so early that he will need to turn retrograde in order for the Sun to catch up. This is the reason Mercury is already slowing down. Often moving through in as little as fifteen days, Mercury is in fact here for nearly two months. This is a chance to slowly get your head in the game and your feet in the water.
Monthly Career & Business Horoscope forJuly:
For the most part things are fairly quiet this month, but then that is to be expected. When the North Node left your work sector in May, it not only brought its own 18 month visit to a close, it brought to an end an active period of planetary activity that began in mid 2015. This has allowed work and job matters to settle, with no interference from the professional gods. Something that until mid 2015 was the norm for this time of year. Also a norm is that Pluto, in your career sector from 2008 to 2024, has spent from April to September of each year in retrograde motion. Unlike work and job matters there are still developments in play, but this is a period of hibernation. When you have a period of your chart active for so long, you can't spend all that time in the fast lane. Pluto's retrograde phase is a chance to pull back, reflect and retrace your steps. Another norm is that Pluto will come under pressure at this time each year. As the Sun puts the focus on home and family matters, this creates some work/life balance issues. While the Sun won't return to your work sector until later next month, things will start to move when Mercury returns on the 26th July. This is the point where work and job matters will become more active and will remain active through to late October. From the get go Mercury and every other planet that moves through over the coming months, will pick up on the momentum and sense of direction gained over the past two years.
More Horoscopes:
General
Love & Relationship
Money & Finance