Aries Career & Business horoscopes + psychic readings
Aries
More Horoscopes:
General
Love & Relationship
Money & Finance
Daily Career & Business Horoscope for Saturday 24 June: view Sunday or Monday
At the same time that Pluto, in retrograde motion in your career sector is starting to come under pressure, support from Venus in your income sector also kicks in. This is a timely reminder of the importance of working smarter, knowing where the money is an important part of that. Not to mention the confidence to fight for what you deserve. What are your real talents, creative skills and financial abilities?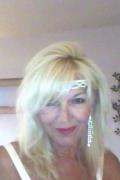 Call featured Psychic Earth Angel
Earth Angel is an outstanding reader. Her test reading blew us away. She is a natural Clairvoyant, Clairsentient and Clairaudient. She will aim to help and uplift you - giving light and clarity to your journey here on earth. 
Call Earth Angel quoting PIN 4162.
Weekly Career & Business Horoscope starting 19 June:
It is less that anything different is happening on the career front this week and more what is happening around it. After two weeks in your income sector Venus has reached a point where she is starting to interact with the planets in your career sector, with the early and later days of the week the most important. On Monday and Tuesday Venus is aligned with Juno, who is spending the majority of the year in your career sector. This is a chance for the two goddesses of the solar system to come together and as Juno is the queen of commitment, align your professional resolutions with what Venus is bringing together on the income front. Or is it the other way round? Either way, by the time Venus aligns with Pluto over the weekend, the seeds of rebellion and revolution will be sprouting on the income and career fronts.
Monthly Career & Business Horoscope forJune:
Things take an extremely quiet turn this week, with the professional gods bringing one of, if not the quietest month in two years. Those words alone show just how important that is, for if you haven't had a quiet professional month in two years then this is what you desperately need. Pluto is in your career sector from 2008 to 2024, so the professional wheels will continue to turn year in and year out. This means you are in no danger of losing your professional momentum. However, Pluto will also spend from April to September in retrograde motion, giving you a chance to pull back, spend time back at the drawing board and review where things stand. When you have a planet in your career sector for 16 years you need that review phase. While that has still been the case, from when things started to move on the job front in June 2015, there hasn't been a month since that you haven't had to have your work hat on, always on top of your game and always looking ahead. For the past two years this meant you haven't been able to make the most of Pluto's retrograde phase. This was good news for work and job matters, but for most of us work and job matters will only be active for a few months each year, not constantly for nearly two years. That changed when the North Node left your work sector on the 10th May, ironically on the same day that Juno turned retrograde in your career sector. In one fell swoop you were able to take your work hat off and embrace this review phase. This is the first full month of your first proper review phase in two years and boy do you need it. The Moon will spend the first and last two days of June in your work sector. This will give you an intuitive read on work and job matters, with a chance to ensure you're still in the loop. Plan for a quieter month and seize any chance to step back.
More Horoscopes:
General
Love & Relationship
Money & Finance