Aries Career & Business horoscopes + psychic readings
Aries
More Horoscopes:
General
Love & Relationship
Money & Finance
Daily Career & Business Horoscope for Monday 23 October: view Tuesday or Wednesday
As Mars leaves your work sector today this ends all cosmic focus on work and job matters for the year. Yet after over three months of planetary activity and the six weeks Mars has spent firing up your work passions, fighting and competitive spirit, the warrior planet of the cosmos leaves you with more than enough momentum. Discover the best time to make important changes. Find out now.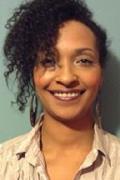 Call featured Psychic Tinisha
Tinisha is a natural Clairvoyant and Psychic. She also specialises in Mediumship. She is honest and straight talking and will always tell you the truth. 
Call Tinisha quoting PIN 4168.
Weekly Career & Business Horoscope starting 23 October:
It is right in the very early hours of the week that your professional year reaches another turning point, creating a sea change that leads you into the final months of the year. It is Mars' departure from your work sector on Monday that wraps up all the planetary activity on the job front for the year, a month after the Sun left. But like Venus, who left nine days earlier, Mars has stayed on to gain as much traction as possible. Mars' departure brings you to a point in the year where the planets will no longer be pushing work and job matters, but there is still a huge amount of momentum. More than enough to power things for the rest of the year. This gives the professional gods a chance to redeploy all their resources on career and professional matters as a whole. The Moon's return to your career sector on Wednesday will bring a valuable and timely chance to regroup.
Monthly Career & Business Horoscope forOctober:
The best word to describe Mars, warrior planet of the cosmos and your ruling planet is fearless. Mars gives you the courage to fight for what you want and to make things happen. And when he returns to your work sector, which he does once every two years, he brings that fearless and warrior energy into play here. This is just one of the reasons why these are often the busiest six weeks in a two year period, for you're able to take a fearless approach to making things happen and getting things done. This month Mars is a planet on a mission, for when he leaves your work sector on the 23rd October he not only wraps up his last visit until 2019, but all the planetary activity on the work front for the year. The Sun and Mercury both left last month, but with Venus here until the 14th October, this makes this the most potentially successful and one of the best months of the year on the job front. However, while Venus and Mars are bringing all the planetary activity on the work front to a close for the year, they don't see this as an ending. This is more a transition, from work and job matters taking the lead and onto a more career driven period. Pluto only ended his five month retrograde period in your career sector late last month. It was during those months in retrograde motion that work and job matters carried the ball and kept your professional year in play. Now as work and job matters finish their turn, career matters are ready to step into play again. Everything on the work front is a stepping stone to what is now set to evolve on the career front. And spoiler alert, it's big, especially from December onwards.
More Horoscopes:
General
Love & Relationship
Money & Finance