Aries love & relationship horoscopes + psychic readings
Aries
More Horoscopes:
General
Money & Finance
Career & Business
Daily Love & Relationship Horoscope for Sunday 21 January: view Saturday or Monday
If a loved one is increasing pressure in some way, then try to resist responding negatively. It's important to keep the peace and maintain balance in a love relationship and giving attention to romantic or relationship priorities is essential now. Between you, a compromise can be reached regarding 'who's doing what.' Do you know how to successfully plan ahead?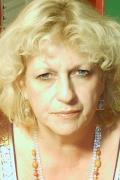 Call featured Psychic Charlotte
Charlotte is a natural Clairvoyant. She has a developed intuition and has been reading the Tarot for over 30 years and specializes in love and relationship issues. Charlotte has the psychic WOW factor and will give you extensive details surrounding answers to your problems and the ability to help you discover the best course of action to take. 
Call Charlotte quoting PIN 4005.
Weekly Love & Relationship Horoscope starting 19 January:
This week, something could 'click' or dawn upon you where affairs of the heart are concerned. This might cause you to reassess one or two assumptions made or conclusions drawn, but there could be something undeniably welcome and inspiring about how you're starting to see a love life situation in a new – and potentially more realistic – light. Be willing to reconsider one romantic possibility you dismissed as impractical or impossible.
Monthly Love & Relationship Horoscope for January:
It's important you don't get blindsided by a seemingly unwelcome development in your emotional world this month. Please do note the word, 'seemingly' because what might appear to be a setback or unwelcome development could prove to be a blessing in disguise. Push aside any Aries impetuousness and don't choose confrontations as a way of dealing with tense issues. You're cleverer than that. It's by stating your case or defending your corner subtly and sensitively that you'll emerge happier. If celebrations are in order at the end of this month, then rally your and your loved one's friends and family for a fantastic knees-up!
More Horoscopes:
General
Money & Finance
Career & Business