Aries love & relationship horoscopes + psychic readings
Aries
More Horoscopes:
General
Money & Finance
Career & Business
Daily Love & Relationship Horoscope for Wednesday 26 July: view Tuesday or Thursday
You might need to stand your ground in some way where a romantic or relationship connection is concerned. This might have something to do with a way in which a loved one or potential partner is missing a point you believe to be an essential one. They might believe they're putting forth a strong case but could be overlooking a few facts you're very prepared to enlighten them with. Use your own personal forecaster to make important plans.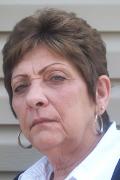 Call featured Psychic Cat Muratore
Cat has 29 years experience in psychic readings, using both clairvoyance and tarot cards. Cats approach is kind and compassionate but honest. She will not shy away from answering the difficult questions, but always works to find positive solutions to your problems. Cat is very good at pin pointing certain relationship dynamics and helping to get the bottom of situations that can be emotionally tricky. 
Call Cat Muratore quoting PIN 6151.
Weekly Love & Relationship Horoscope starting 21 July:
A need exists to continue to put an emphasis on intellectual exchanges as you and a loved one can create or strengthen a bond through communicating ideas and desires. The deeper you're prepared to go with discussions, the deeper your bond can become. With a plethora of planets influencing love, romance and your sense of adventure, you're likely to find less effort than you've grown used to making to instigate discussions or make passionate progress will be needed. Your passion packs a powerful punch so be cautious with how you focus your energies!
Monthly Love & Relationship Horoscope for July:
The opportunity to enjoy romantic reverie increases as the month progresses as much behind-the-scenes activity, thinking or planning gets brought into the spotlight from the 20th. If you're an attached Ram, then a physical or intimate connection will be enhanced and strengthened in a delightful way. If you're looking for love, then having fun becomes more of a priority and with your sense of adventure boosted, a willingness to explore and consider romantic possibilities will likely result in you narrowing down one that is very much worth pursuing!
More Horoscopes:
General
Money & Finance
Career & Business