Aries love & relationship horoscopes + psychic readings
Aries
More Horoscopes:
General
Money & Finance
Career & Business
Daily Love & Relationship Horoscope for Sunday 24 September: view Saturday or Monday
Something could be spurring you on to bring a new level of energy and enthusiasm to your emotional world. Chances are, you probably have an idea about where a boost of both could be helpful. However, you'll need to show restraint, as upsetting a particular equilibrium too soon could bring more complications than solutions. Striking a balance between determination and passion isn't impossible. Your guide to successful dating, discover if this is your year to find love?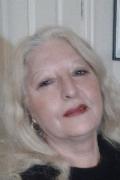 Call featured Psychic Tina
Tina is a Natural Psychic Clairvoyant who is also a very good Medium. Tina can do distant healing helping you feel more yourself. Tina uses her guides and angels to help guide you and give you the answers that you are seeking regarding any situation you may be facing. Tina can also use the Pendulum, Tarot and Angel cards if requested, to give a very indepth and detailed reading. Tinas readings will leave you with a zest for life and feeling content with yourself. 
Call Tina quoting PIN 4375.
Weekly Love & Relationship Horoscope starting 22 September:
Whether it's your emotional world generally or a love relationship you want to change, be aware of how overly determined you could be to do so. Being motivated by passion is one thing; being motivated by frustration is another. By allowing impatience to fuel your actions, you could be overlooking something sweet that deserves appreciating. Take a step back to acknowledge it before throwing yourself into a plan to bring sudden - or drastic - change.
Monthly Love & Relationship Horoscope for September:
Much that occurs this month where affairs of the heart are concerned is connected directly with last month's Solar Eclipse. Not only will your effort and passion levels be boosted, so too will your ability to convey yourself from the depths of your heart in new – and possibly surprising – ways. Whatever has been stuck in limbo or become stale in your emotional world is about to receive a powerful boost. Also, whatever occurs spontaneously or unexpectedly has potential to be thrilling, so be prepared for an exhilarating and pivotal month!
More Horoscopes:
General
Money & Finance
Career & Business