Aries love & relationship horoscopes + psychic readings
Aries
More Horoscopes:
General
Money & Finance
Career & Business
Daily Love & Relationship Horoscope for Monday 22 January: view Saturday or Sunday
You might wish a loved one would be more consistent with loving words or actions but could be unsure how to make this clear. When you need their support, it doesn't appear to be forthcoming. Distancing yourself to think things through could prove useful. It can also help to build your confidence and you to emerge ready to make the improvements you want to make. Discover important astrological events. Can you make the most of them?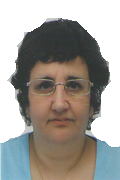 Call featured Psychic Irene
Irene is a gifted psychic, who also is very popular as a Medium. She can use Tarot if requested, but dont worry, she wont have to ask you many questions to establish what is going on around you. 
Call Irene quoting PIN 4087.
Weekly Love & Relationship Horoscope starting 19 January:
This week, something could 'click' or dawn upon you where affairs of the heart are concerned. This might cause you to reassess one or two assumptions made or conclusions drawn, but there could be something undeniably welcome and inspiring about how you're starting to see a love life situation in a new – and potentially more realistic – light. Be willing to reconsider one romantic possibility you dismissed as impractical or impossible.
Monthly Love & Relationship Horoscope for January:
It's important you don't get blindsided by a seemingly unwelcome development in your emotional world this month. Please do note the word, 'seemingly' because what might appear to be a setback or unwelcome development could prove to be a blessing in disguise. Push aside any Aries impetuousness and don't choose confrontations as a way of dealing with tense issues. You're cleverer than that. It's by stating your case or defending your corner subtly and sensitively that you'll emerge happier. If celebrations are in order at the end of this month, then rally your and your loved one's friends and family for a fantastic knees-up!
More Horoscopes:
General
Money & Finance
Career & Business