Aries love & relationship horoscopes + psychic readings
Aries
More Horoscopes:
General
Money & Finance
Career & Business
Daily Love & Relationship Horoscope for Tuesday 21 November: view Sunday or Monday
Keeping lines of communication flowing freely between you and the object of your affections will be integral to helping both of you to deal with pressure that could increase in your relationship. Switching off the dialogue channels brings unnecessary confusion or chaos. This isn't a time to clam up in the belief doing so eliminates tension. Keep conversations flowing, even you think they've reached a stalemate. Just a small push can take them into calmer territory. Home, family, love life? There is so much you can discover about what the heavens have in store for you.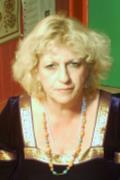 Call featured Psychic Charlotte
Charlotte is a natural Clairvoyant. She has a developed intuition and has been reading the Tarot for over 30 years and specializes in love and relationship issues. Charlotte has the psychic WOW factor and will give you extensive details surrounding answers to your problems and the ability to help you discover the best course of action to take. 
Call Charlotte quoting PIN 4005.
Weekly Love & Relationship Horoscope starting 17 November:
This is a week to push aside any tendency to apply Aries forcefulness, especially where affairs of the heart are concerned. What might be glaringly obvious to you is probably something a loved one or potential partner needs a bit more time to make sense of or get to grips with. You could believe 'your way' is 'the only way' and not allow someone close to make their own assessment or draw their own conclusion about a love life matter. Relax and don't succumb to urgency.
Monthly Love & Relationship Horoscope for November:
Where affairs of the heart are concerned this month, the cosmos is putting the ball in your court and asking you to be honest about what – or who – you truly want. You can 'play it safe' if you wish. You don't have to cross a line you appear determined to remain behind to protect your heart from all that comes from making yourself vulnerable. But what if you did decide to take a brave step and seize an opportunity to experience a deeper level of romantic fulfillment, closeness, companionship or intimacy? By the end of November, you'll know the answer to that question!
More Horoscopes:
General
Money & Finance
Career & Business