Aries love & relationship horoscopes + psychic readings
Aries
More Horoscopes:
General
Money & Finance
Career & Business
Daily Love & Relationship Horoscope for Thursday 22 June: view Wednesday or Friday
You could be keeping certain thoughts or feelings to yourself now and these might surround something a loved one or potential partner has said or done. You understandably want them to be aware of your disappointment but might believe you'll only succeed in making an already tense or confusing situation worse. Speaking your mind sensitively, compassionately and forgivingly is the best plan of action now. What really turns you on? Uncover your secret lovemaking desires and skills.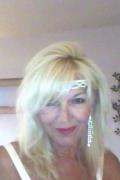 Call featured Psychic Earth Angel
Earth Angel is an outstanding reader. Her test reading blew us away. She is a natural Clairvoyant, Clairsentient and Clairaudient. She will aim to help and uplift you - giving light and clarity to your journey here on earth. 
Call Earth Angel quoting PIN 4162.
Weekly Love & Relationship Horoscope starting 16 June:
Perhaps the main point to consider this week where affairs of the heart are concerned surrounds a belief that any inch should be seized and made into a mile. At least one tempting possibility is presenting itself and through your confidence being boosted, you might allow enthusiasm to get the better of you. Avoid any tendency to be forceful or overly determined. Let what is unfolding naturally do so in its own way whilst continuing to nurture a justified and inspiring vision of the future.
Monthly Love & Relationship Horoscope for June:
Love and money are interlinked and if you're an attached Ram, then you and the object of your affections could find discussions increase surrounding money or joint investments. The great news is, the cosmos is supportive where boosting your respective or shared bank balances are concerned. If you're a single Aries, then you could find enlisting the help of someone to make your abode more comfortable or decorative could result in the start of something special!
More Horoscopes:
General
Money & Finance
Career & Business