Aries Money & Finance horoscopes + psychic readings
Aries
More Horoscopes:
General
Love & Relationship
Career & Business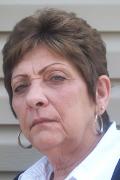 Call featured Psychic Cat Muratore
Cat has 29 years experience in psychic readings, using both clairvoyance and tarot cards. Cats approach is kind and compassionate but honest. She will not shy away from answering the difficult questions, but always works to find positive solutions to your problems. Cat is very good at pin pointing certain relationship dynamics and helping to get the bottom of situations that can be emotionally tricky. 
Call Cat Muratore quoting PIN 6151.
Weekly Money & Finance Horoscope starting 24 July:
It is not until the very final hours of the week that there will be any need to have your money hat on. It is the Moon's return to your financial sector that will both sharpen your financial instincts and imagination, as well as bring a chance to start looking ahead. While Jupiter won't return to your financial sector until early October, each time the Moon returns, this brings you one step closer. This will also be your first chance to regroup since income matters ran their course. For while Venus left your income sector earlier in the month, it wasn't until the Moon returned last week that there was a time to tie all the different strands together. After five months of planetary activity on the income front, the money gods have pulled back. Yet after months of investment, when new doors open on the job front from Wednesday, there will be a lucrative sense of direction from the get go.
Monthly Money & Finance Horoscope for July:
The move into July with Venus still in your income sector is both unusual and a delight. Venus will always bring the most potentially lucrative weeks of any year, whether she attracts any money or not. For Venus works on the root cause of what we attract, our expectations. Venus might leave on the 5th July and you'll be no richer than you were when she left a month earlier, but you will feel richer. Not only financially richer, but richer in all the currencies in your life. Much of what Venus attracts, especially the money, will happen after she's gone, for first come the expectations and then what they attract. We get what we expect from life and whether you're aware of it or not you have glass ceilings. What is an unbelievable income for one person is a bottom line someone else would never accept. Venus returns with a stepladder, a tool belt and is spending a month raising the roof on your expectations. In her final days you can help her out, but not by keeping your money hat on. You can't raise your expectations on the income front without raising them across the other currencies in your life. It just doesn't work. Think about it this way. Would you like to win lotto? If the answer is yes, when was the last time you bought a ticket? Like most of us you don't buy a ticket because you don't really expect to win. You don't take the last piece of cake on the plate or you don't practice random acts of kindness on yourself because you don't think you deserve it. Until Venus leaves on the 5th July, blow the roof off all your expectations. Then when you're finished, listen to your nose for money as the Moon moves through your income sector from the 17th July to the 19th July.
More Horoscopes:
General
Love & Relationship
Career & Business