Aries Money & Finance horoscopes + psychic readings
Aries
More Horoscopes:
General
Love & Relationship
Career & Business
Daily Money & Finance Horoscope for Thursday 22 June: view Wednesday or Friday
As the Moon leaves your income sector this leaves you with more than a nose for money and a lucrative sense of direction. This leaves you with a call to action and a call to make Venus' final weeks here count. Now in her final two weeks and with the full support of the professional gods, it's time to put everything you have into everything you do. Do you know Life happens in cycles? Know when they begin and end.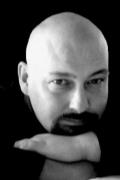 Call featured Psychic Tom
Tom is an amazing spiritual reader. Tom can help you get to the root of any problem you may be facing in your life. Tom is an amazing Clairvoyant who is so experienced when dealing with spirit and passing messages from them to you. You will be amazed at the details Tom can provide you with and can help you find a way forward and help you to see the light at the end of the tunnel. 
Call Tom quoting PIN 4422.
Weekly Money & Finance Horoscope starting 19 June:
All eyes are not only on Venus this week, but on income matters, to a point where you almost need to develop tunnel vision. Money matters as a whole can wait. The Moon's visit to your financial sector two weeks ago has sharpened your financial instincts and left you with enough to keep money matters on track in your own way. As for the money gods, their only focus this week is on income matters and there is a new sense of urgency setting in. It all happens on Tuesday, when the Moon returns to your income sector on the same day that Venus moves into her final two weeks. Until now there has been a sense of complacency. There have been planets moving through your income sector since early February and Venus has just come off a four month visit to Aries. The Moon brings the startling revelation that you now just have 14 days to bring things home.
Monthly Money & Finance Horoscope for June:
That there is still planetary activity in your income sector into June is not uncommon. The Sun will always spend the first three weeks of May in your income sector, shining the solar spotlight on your income situation, matters and options. However, Venus and Mercury will travel with the Sun, but can linger behind. So it is not surprising to move into June and find Mercury still in your income sector. What is unusual is for Venus not to have even arrived yet. The last time you moved into June and Venus wasn't already here or had already been and gone, was in 2009 and eight years ago it was for the same reason. Venus has been held back by a retrograde phase, something that will delay the planet of money's return once every eight years. This is important, for it is Venus who triggers the laws of attraction and attracts the money, which means the most lucrative weeks of 2017 are still in front of you. With planetary activity here since early February, this means you've put in a lot of preparation and groundwork, but have yet to access your full potential. The month begins with Mercury still here, as he has been since the 16th May. Mercury was here in the Sun's early days before retrograding back out and returned during the Sun's final days. Not due to leave until the 7th June, Mercury will also be here when Venus returns on the 6th June. This continues an unbroken chain of planetary activity that began four months earlier. This also means you'll start the month with the smart head for money needed to have your head in the game from the get go and when Venus returns to finally kick off the most potentially lucrative weeks of 2017. Those weeks run from the 6th June to the 5th July.
More Horoscopes:
General
Love & Relationship
Career & Business