Aries Money & Finance horoscopes + psychic readings
Aries
More Horoscopes:
General
Love & Relationship
Career & Business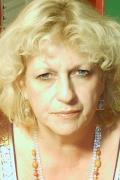 Call featured Psychic Charlotte
Charlotte is a natural Clairvoyant. She has a developed intuition and has been reading the Tarot for over 30 years and specializes in love and relationship issues. Charlotte has the psychic WOW factor and will give you extensive details surrounding answers to your problems and the ability to help you discover the best course of action to take. 
Call Charlotte quoting PIN 4005.
Weekly Money & Finance Horoscope starting 15 January:
As Mars spends his last full week in your financial sector there is definitely a sense of urgency in the air, but a fairly specific kind. Mars will continue to fuel your financial passions and fighting spirit until he leaves later next week and there will be a sense of urgency when it comes to fighting for what you want or to start any new financial quests. But in terms of finishing or finalising anything, there is zero urgency. Mars' biggest downfall is that he is great at getting things started, but notorious for encouraging us to start what we never finish. With lucky Jupiter on board and here to keep the momentum going all year, this takes all that pressure off you and Mars. This puts any urgency during Mars' last full week firmly onto starting things. With luck, time and the money gods on your side, finishing what you start won't be a problem.
Monthly Money & Finance Horoscope for January:
Starting the year with Mars and Jupiter in your financial sector is a stunning opportunity to get this new financial year off to a stunning start. It has been 37 years since you've moved into the New Year with the planets of passion and luck here at the same time. This was always going to be an expansive year for money matters and for financial growth, but with Mars on board from the get go, you're able to start the way you intend to go on. Aligned from the 6th January to the 9th January, this is when Mars and Jupiter will join forces to give your new financial year a major kick start. While Mars will leave on the 27th January, leaving Jupiter on his own until Venus returns in August, he will continue to fuel your financial passions and fighting spirit until he leaves. Jupiter is the planet providing the opportunity for financial growth, but Mars is the planet that can help you make it happen. Jupiter works through the principle of expansion and when he is on board, the more you invest the more you get back. However, more of nothing is still nothing, with Mars providing the motivation to get stuck in and make your own luck. This will see your new financial year get a push in the first four weeks and then pull back, after which it becomes more about the journey. With major income developments kicking off from March, this is a chance to get money matters up to speed first. For if you think this is a big year for money matters and financial growth, wait until you see what the money gods have in store for you on the income front. This makes it important to have your finger on the pulse and ear to the ground as the Moon moves through your financial sector from the 10th January to the 12th January and when it moves through your income sector from the 25th January to the 27th January.
More Horoscopes:
General
Love & Relationship
Career & Business