Cancer horoscopes + psychic readings
Cancer
More Horoscopes:
Money & Finance
Love & Relationship
Career & Business
Daily Horoscope for Sunday 21 January: view Saturday or Monday
Social settings or gatherings could be a welcome source of relief, and enjoying the company of those closest to you helps with banishing mundane thoughts that might have preoccupied your mind too much recently. Be willing to unwind in the company of those best placed to help you to do so. The sky implies you won't have to look very hard to find them. Have you an upcoming important decision to make? Use Predictor to help.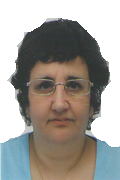 Call featured Psychic Irene
Irene is a gifted psychic, who also is very popular as a Medium. She can use Tarot if requested, but dont worry, she wont have to ask you many questions to establish what is going on around you. 
Call Irene quoting PIN 4087.
Weekly Horoscope starting 19 January:
Might an arrangement between you and a certain person or possibly an organization never be the same again? Hopefully, that will be the case! Take a good look now at what is in place or agreed between you, because events this week indicate a new arrangement is about to not only replace an existing one but transform it beyond recognition. Whatever is discussed or agreed will put a commitment on a very new and much stronger footing.
Monthly Horoscope for January:
Your ability to nurture and protect knows no bounds. Neither does your sense of compassion, but it could become clear this month that an arrangement between you and a particular person needs to alter. This will involve your needs being taken more into consideration and not before time. It's not that someone is selfish or has gone to great lengths to ignore the imbalance that exists in your relationship. They might just need enlightening about what you're no longer prepared to accept or tolerate.
More Horoscopes:
Money & Finance
Love & Relationship
Career & Business
2018 Forecaster
See how you benefit from a Forecaster report, find out what's coming up in the days ahead.
Get My 2018 Forecast