Cancer horoscopes + psychic readings
Cancer
More Horoscopes:
Money & Finance
Love & Relationship
Career & Business
Daily Horoscope for Thursday 22 June: view Wednesday or Friday
Someone's actions or decisions could have a direct knock-on effect on your world and it's important not to see this as an inconvenience. As someone else's world alters, yours will do similarly but in a way that you're about to discover is both helpful and necessary. Your list of obligations won't increase as a result. If anything, you're being freed in a necessary way. Identify what you can achieve,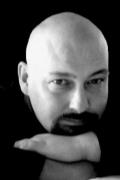 Call featured Psychic Tom
Tom is an amazing spiritual reader. Tom can help you get to the root of any problem you may be facing in your life. Tom is an amazing Clairvoyant who is so experienced when dealing with spirit and passing messages from them to you. You will be amazed at the details Tom can provide you with and can help you find a way forward and help you to see the light at the end of the tunnel. 
Call Tom quoting PIN 4422.
Weekly Horoscope starting 16 June:
This week, the cosmos is giving you a chance to eliminate something that has appeared complicated for some time. You've likely been dwelling on a certain complex issue and your brain might have become weary of trying to make sense of or find a solution to it. What's coming this week is clarity. In addition to a new-found sharpness of mind, you're being blessed with energy needed to finally get to the bottom of an issue.
Monthly Horoscope for June:
The arrival of Mars in your sign for the first time in two years brings a noticeable boost to your energy, stamina and passion levels. If you know you've needed a kick up the backside to get certain plans or projects underway, then this is the month they're likely to commence. A work-related decision might be tough to make but you'll see how necessary it is. Finally, a New Moon in your sign on the 23rd marks the start of a new beginning in a way that will delight you.
More Horoscopes:
Money & Finance
Love & Relationship
Career & Business
2017 Forecaster
See how you benefit from a Forecaster report, find out what's coming up in the days ahead.
Get My 2017 Forecast