Cancer horoscopes + psychic readings
Cancer
More Horoscopes:
Money & Finance
Love & Relationship
Career & Business
Daily Horoscope for Monday 20 November: view Sunday or Tuesday
What you decide or arrange now affects at least one long-term plan or relationship, so be certain in your mind and heart that you're pursuing something you truly want. Any promises or commitments made at this time could be difficult to alter or release yourself from in the future. Be sure your head and heart have an equal say before setting off into the sunset with whatever plan you're pursuing. This includes signing on any dotted lines, too! How do you improve your relationship skills? Try an initial Soul Mates analysis for free.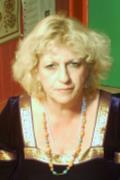 Call featured Psychic Charlotte
Charlotte is a natural Clairvoyant. She has a developed intuition and has been reading the Tarot for over 30 years and specializes in love and relationship issues. Charlotte has the psychic WOW factor and will give you extensive details surrounding answers to your problems and the ability to help you discover the best course of action to take. 
Call Charlotte quoting PIN 4005.
Weekly Horoscope starting 17 November:
Do you consider yourself to be a creative person? Before you answer, stop for a second and consider what's meant by the word, 'creative.' We tend to equate it with being artistic or perhaps musical, and there's nothing wrong with that. However, sometimes creativity is applied in other clever - and perhaps subtler - ways. This week, a particular solution requires you to wear your creative cap to find it. An obvious and possibly short-term solution exists but a less obvious and longer-term or permanent option can be found if you allow your imagination to guide you.
Monthly Horoscope for November:
Emphasis is on learning and educating, in the broadest ways possible. Every Cancerian will have their own story to tell about acquiring and relaying information. Technology could be integral to both, whether it involves online learning or launching a website to educate others in some way. Success comes from an existing network of contacts, so you'll have all the support you need to make your mark during coming weeks. If you're a Crab wanting more closeness or intimacy in your love life, then wait and see what transpires during the last two weeks of November!
More Horoscopes:
Money & Finance
Love & Relationship
Career & Business
2017 Forecaster
See how you benefit from a Forecaster report, find out what's coming up in the days ahead.
Get My 2017 Forecast