Capricorn horoscopes + psychic readings
Capricorn
More Horoscopes:
Money & Finance
Love & Relationship
Career & Business
Daily Horoscope for Thursday 22 June: view Wednesday or Friday
Your methodical approach to a task could be seen by someone as too slow for their liking. You know how and why something needs to be done as carefully and thoroughly as possible yet you could be on the receiving end of pressure from someone keen to instill a greater sense of urgency. This is likely the result of a lack of communication, so put them in the picture about why a task requires such time and care. They're likely oblivious to this. Discover how to be a more skilful lover and impress your partner with your ability to wow them!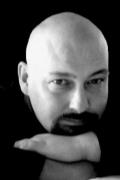 Call featured Psychic Tom
Tom is an amazing spiritual reader. Tom can help you get to the root of any problem you may be facing in your life. Tom is an amazing Clairvoyant who is so experienced when dealing with spirit and passing messages from them to you. You will be amazed at the details Tom can provide you with and can help you find a way forward and help you to see the light at the end of the tunnel. 
Call Tom quoting PIN 4422.
Weekly Horoscope starting 16 June:
The word worry is derived from the Anglo-Saxon word, 'weirgan' which actually means 'to strangulate'. We know worrying to be a pointless exercise yet we all do it. This week, you'll hopefully discover for yourself how worrying about a situation or arrangement is pointless. There is necessary action you can take but if you could use some reassurance that doesn't need to be brought about solely by you, then it's coming. Relax and see what gets resolved in a very sweet way.
Monthly Horoscope for June:
Focus is likely to involve a partnership of either a personal or professional nature. If you've managed to bide your time and refrain from bringing a tense or sensitive issue into the open, then you might not be able to hide from it this month. However, Venus's influence will ensure love and messages of comfort make up for any tension or confrontation. If you possess a creative talent that has lain dormant for too long, then the urge to reconnect with and share it with the world could be strong.
More Horoscopes:
Money & Finance
Love & Relationship
Career & Business
2017 Forecaster
See how you benefit from a Forecaster report, find out what's coming up in the days ahead.
Get My 2017 Forecast