Capricorn horoscopes + psychic readings
Capricorn
More Horoscopes:
Money & Finance
Love & Relationship
Career & Business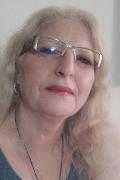 Call featured Psychic Tina
Tina is a Natural Psychic Clairvoyant who is also a very good Medium. Tina can do distant healing helping you feel more yourself. Tina uses her guides and angels to help guide you and give you the answers that you are seeking regarding any situation you may be facing. Tina can also use the Pendulum, Tarot and Angel cards if requested, to give a very indepth and detailed reading. Tinas readings will leave you with a zest for life and feeling content with yourself. 
Call Tina quoting PIN 4375.
Weekly Horoscope starting 22 September:
When we're young, we're taught that sticks and stones might break bones, but name-calling should never inflict any injury. As children, ignoring others' hurtful comments is much easier said than done. We even accept others' negative criticism and each of us is guilty of accepting someone's negative appraisal of our abilities. This week, you have a choice about whether or not to accept someone's negative appraisal of you. Shrug it off.
Monthly Horoscope for September:
It will likely become clear as the month commences that you have knowledge and experience that deserve to be shared with others. You're being encouraged in amazing ways to communicate and share your ideas, and many Sea Goats could find themselves in a teaching or mentoring role during coming weeks. If conveying yourself in other ways appeals to you, then publishing, social media or broadcasting will provide perfect platforms to do so. Even if you had no plans to travel during September, you could be surprised at and delighted with where you end up!
More Horoscopes:
Money & Finance
Love & Relationship
Career & Business
2017 Forecaster
See how you benefit from a Forecaster report, find out what's coming up in the days ahead.
Get My 2017 Forecast