Capricorn horoscopes + psychic readings
Capricorn
More Horoscopes:
Money & Finance
Love & Relationship
Career & Business
Daily Horoscope for Wednesday 26 July: view Tuesday or Thursday
You might believe it's your responsibility to put something right or right a particular wrong but you could be a bit too quick to accept a Finger of Blame pointed your direction. It might not be obvious to certain others how much effort you have invested to ensure something was done properly or 'by the book' and, very shortly, you can trust that your efforts will be acknowledged. Is the year you will find love ? How to make the best of your love-life.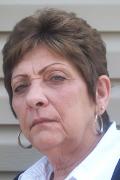 Call featured Psychic Cat Muratore
Cat has 29 years experience in psychic readings, using both clairvoyance and tarot cards. Cats approach is kind and compassionate but honest. She will not shy away from answering the difficult questions, but always works to find positive solutions to your problems. Cat is very good at pin pointing certain relationship dynamics and helping to get the bottom of situations that can be emotionally tricky. 
Call Cat Muratore quoting PIN 6151.
Weekly Horoscope starting 21 July:
Some people thrive in chaos. Others avoid chaos wherever possible in the belief they get best results from operating in structured and predictable environments. In your world, you want something to be more efficient, stable and organized yet cannot help but be focused on all that seems chaotic or unpredictable within it. Soon, a more stable and less changeable situation will emerge. This week, remain focused on progress you are actually making in amongst all that is volatile and chaotic!
Monthly Horoscope for July:
The cosmos appears keen to encourage you to consider a new or possibly second income stream and you can bring a greater sense of financial stability and security by applying your talents in new ways. It's the Full Moon in your sign on the 9th that brings much-needed clarity where releasing someone or something holding you back and delaying progress is concerned. It's time to break free from a hindrance or drain on your efforts and resources. One commitment near month end might make a dent in your bank balance but any worry will be short-lived.
More Horoscopes:
Money & Finance
Love & Relationship
Career & Business
2017 Forecaster
See how you benefit from a Forecaster report, find out what's coming up in the days ahead.
Get My 2017 Forecast