Gemini horoscopes + psychic readings
Gemini
More Horoscopes:
Money & Finance
Love & Relationship
Career & Business
Daily Horoscope for Sunday 21 January: view Saturday or Monday
If you're intent on doing something your way or exerting your independence, then you can't blame others for distancing themselves. You could believe you're leading and others are following but might discover that's not the case. Balance might need to be found with doing something solo but ensuring you remain connected with those whose support or input you need. Your actions might be confusing otherwise. How do you know the best time to make important decisions? Find out how!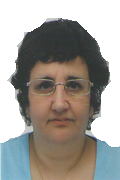 Call featured Psychic Irene
Irene is a gifted psychic, who also is very popular as a Medium. She can use Tarot if requested, but dont worry, she wont have to ask you many questions to establish what is going on around you. 
Call Irene quoting PIN 4087.
Weekly Horoscope starting 19 January:
Sometimes, it's helpful to think or say the words, 'there must be more to life than this.' This week, you could start to give serious thought to bringing an improvement to an area of your world that might have been the cause of more than one sleepless night! You know how one scenario or arrangement needs to change or at least offer more reassurance than you feel presently. Don't underestimate how keen a certain person is to assist you to make your vision real.
Monthly Horoscope for January:
This month, try to refrain from believing 'your way is best' and that you're right, someone else is wrong, and that's all there is to it. It's important to trust that you're in safer hands than you believe yourself to be. Despite your fears, someone will not let you down. At some point during January, you and they will finally agree a way forward that suits both of you. As you become more trusting of them, you'll find they connect with what you want or need from them in new and helpful ways.
More Horoscopes:
Money & Finance
Love & Relationship
Career & Business
2018 Forecaster
See how you benefit from a Forecaster report, find out what's coming up in the days ahead.
Get My 2018 Forecast