Gemini horoscopes + psychic readings
Gemini
More Horoscopes:
Money & Finance
Love & Relationship
Career & Business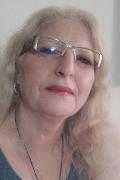 Call featured Psychic Tina
Tina is a Natural Psychic Clairvoyant who is also a very good Medium. Tina can do distant healing helping you feel more yourself. Tina uses her guides and angels to help guide you and give you the answers that you are seeking regarding any situation you may be facing. Tina can also use the Pendulum, Tarot and Angel cards if requested, to give a very indepth and detailed reading. Tinas readings will leave you with a zest for life and feeling content with yourself. 
Call Tina quoting PIN 4375.
Weekly Horoscope starting 22 September:
The coming week could bring a need for you to make clear that you're saying what you mean and mean what you say. If you felt you were being listened to or your words were registering with others, then you would probably feel less frustrated. However, it's possible your words need to carry a bit more passion than they've done recently. That's something the cosmos is assisting with this week. It will be up to you to balance passion with aggression.
Monthly Horoscope for September:
If you've felt recently that your words have been falling on deaf ears or others seemed to be missing points made, then coming weeks will reassure you that you're being listened to. From as early as the 5th, delays to particular plans are no longer an issue. What transpires career-wise on or around the Full Moon on the 6th could have you punching the air with delight. You deserve praise and recognition coming your way. As the month draws to a close, a home-related plan or project could also bring a reason to celebrate. A very pleasing and pivotal month awaits!
More Horoscopes:
Money & Finance
Love & Relationship
Career & Business
2017 Forecaster
See how you benefit from a Forecaster report, find out what's coming up in the days ahead.
Get My 2017 Forecast