Gemini horoscopes + psychic readings
Gemini
More Horoscopes:
Money & Finance
Love & Relationship
Career & Business
Daily Horoscope for Wednesday 26 July: view Tuesday or Thursday
Your frustration surrounding a perceived lack of progress in a particular area could cause you to pin the blame on others or one person in particular. You could be playing just as much an integral role in why something is delayed or not matching initial expectations. You believe someone is doing X, they believe you're doing Y and nothing is being done. It's time to increase and improve communication among all concerned! Do you make the most of your creative talents? Learn what you're capable of.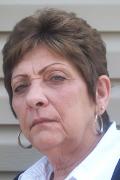 Call featured Psychic Cat Muratore
Cat has 29 years experience in psychic readings, using both clairvoyance and tarot cards. Cats approach is kind and compassionate but honest. She will not shy away from answering the difficult questions, but always works to find positive solutions to your problems. Cat is very good at pin pointing certain relationship dynamics and helping to get the bottom of situations that can be emotionally tricky. 
Call Cat Muratore quoting PIN 6151.
Weekly Horoscope starting 21 July:
We all reach a point sometimes where we become bored with how predictable or seemingly devoid of opportunity a situation appears. We then decide to shake things up a bit. That's fine, provided we accept consequences of doing so - and blame should fingers be pointed our direction! If you feel inclined to shake something in your world this week, then do so. Be aware though that action always causes a reaction and you will need to accept responsibility for change you instigate. Be sure you want it before you take action you're considering taking.
Monthly Horoscope for July:
You might feel you possess the Midas Touch where your powers of attraction, charm and charisma are concerned as Venus works her magic in your sign during most of July. Plans will start to run smoothly and you won't need to invest nearly as much effort to gain support and cooperation from certain individuals. A Full Moon on the 9th brings a financial matter to a head that, whilst potentially tricky and tense, offers a long-overdue resolution. If you've felt your voice hasn't been heard recently, then you can be certain you'll be noticed and heard this month.
More Horoscopes:
Money & Finance
Love & Relationship
Career & Business
2017 Forecaster
See how you benefit from a Forecaster report, find out what's coming up in the days ahead.
Get My 2017 Forecast