Gemini horoscopes + psychic readings
Gemini
More Horoscopes:
Money & Finance
Love & Relationship
Career & Business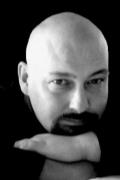 Call featured Psychic Tom
Tom is an amazing spiritual reader. Tom can help you get to the root of any problem you may be facing in your life. Tom is an amazing Clairvoyant who is so experienced when dealing with spirit and passing messages from them to you. You will be amazed at the details Tom can provide you with and can help you find a way forward and help you to see the light at the end of the tunnel. 
Call Tom quoting PIN 4422.
Weekly Horoscope starting 16 June:
The coming week could be a reflective one and you could find yourself looking back at the past at what you believe you'd have done differently if you knew then what you know now. Hindsight is a wonderful thing but it's not always helpful, especially if it causes us to take our eye off what's happening here and now that offers a valuable, helpful and timely lesson. Leave the past where it is and ensure what needs and deserves attention now receives it.
Monthly Horoscope for June:
You might be aware of how financial outgoings seem to outnumber what's incoming but try to look beyond expenses at what you're putting in place now that won't need such investment in the future. Some great financial news surrounds you making more use of a talent you possess that can boost your earnings, too. A Full Moon brings an awakening where a partnership – business or personal – is concerned. Any tension or disappointment will soon be replaced with relief.
More Horoscopes:
Money & Finance
Love & Relationship
Career & Business
2017 Forecaster
See how you benefit from a Forecaster report, find out what's coming up in the days ahead.
Get My 2017 Forecast