Leo horoscopes + psychic readings
Leo
More Horoscopes:
Money & Finance
Love & Relationship
Career & Business
Daily Horoscope for Thursday 22 June: view Wednesday or Friday
You might be misinterpreting assumptions as facts and doing this could cause you to read more into a certain situation than really exists. Rather than base decisions and actions on what you believe to be valid and real, be willing to ask a few essential questions. Your response to a situation requires you to be armed with accurate information and guessing will cause only complications. Want to know about your ideal partner? A Relationship Success reading helps you discover more!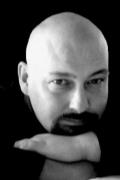 Call featured Psychic Tom
Tom is an amazing spiritual reader. Tom can help you get to the root of any problem you may be facing in your life. Tom is an amazing Clairvoyant who is so experienced when dealing with spirit and passing messages from them to you. You will be amazed at the details Tom can provide you with and can help you find a way forward and help you to see the light at the end of the tunnel. 
Call Tom quoting PIN 4422.
Weekly Horoscope starting 16 June:
This week, allow yourself to be attracted to, intrigued by and even excited about something your mind insists you give constant attention to. Trying to banish a certain thought or vision is likely to be an exercise in futility anyway. The good news is, you're better off allowing this thought, idea or vision to continue manifesting in a way it wants and needs to. Allow what's trying to mature to do so. It promises an improvement to an area of your world you've long wanted,
Monthly Horoscope for June:
This could be a month where you feel inclined to withdraw yourself rather than be the life and soul of any party. You'll be aware of the benefits of detaching yourself in order to focus on plans or projects that aren't quite ready to be revealed to the world yet. A Full Moon on the 9th brings closure to a chapter surrounding a romantic involvement or possibly a child or children. Depending on your circumstances, something will either progress to a new level or come to an end.
More Horoscopes:
Money & Finance
Love & Relationship
Career & Business
2017 Forecaster
See how you benefit from a Forecaster report, find out what's coming up in the days ahead.
Get My 2017 Forecast