Leo horoscopes + psychic readings
Leo
More Horoscopes:
Money & Finance
Love & Relationship
Career & Business
Daily Horoscope for Wednesday 26 July: view Tuesday or Thursday
You could feel a strong urge to seize control of a situation but could also be overlooking how momentum it's gaining in its own way can work to your advantage. A plan or process needs only a gentle nudge from you; it doesn't need you shouting directions as you grasp reins tightly. You've been integral to getting something in motion. Now, give it a chance to do so gradually. Do you fully understand your relationship? Try a free Star Lovers.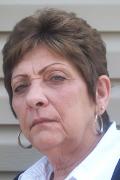 Call featured Psychic Cat Muratore
Cat has 29 years experience in psychic readings, using both clairvoyance and tarot cards. Cats approach is kind and compassionate but honest. She will not shy away from answering the difficult questions, but always works to find positive solutions to your problems. Cat is very good at pin pointing certain relationship dynamics and helping to get the bottom of situations that can be emotionally tricky. 
Call Cat Muratore quoting PIN 6151.
Weekly Horoscope starting 21 July:
This week, Mars enters Leo, followed by the Sun and a New Moon in your sign. Add to this the presence of Mercury who entered Leo earlier this month and you have a power-packed combination of planets working on your behalf to bring change where you want and need it. You have momentum working in a very positive way for you this week so be aware of how powerful and influential you are. You're at risk of applying too much force in some areas. Wherever you feel inclined to take action or convey yourself, be aware of how overpowering you can be.
Monthly Horoscope for July:
If you've felt detached from friends recently, then coming weeks offer superb opportunities to strengthen or form bonds. Any effort made to network or form new alliances will prove beneficial and productive. For some Leos, it might become apparent one friendship has potential to become something deeper. Tension on the work front could manifest around the Full Moon on the 9th but it's nothing tact and diplomacy won't resolve. At month end, a surge of passion underpins a plan or project close to your heart. With your determination levels so high, success is assured!
More Horoscopes:
Money & Finance
Love & Relationship
Career & Business
2017 Forecaster
See how you benefit from a Forecaster report, find out what's coming up in the days ahead.
Get My 2017 Forecast