Leo horoscopes + psychic readings
Leo
More Horoscopes:
Money & Finance
Love & Relationship
Career & Business
Daily Horoscope for Sunday 24 September: view Saturday or Monday
Refusing to acknowledge and accept a particular fact or truth could do more harm than good, especially if it keeps you stuck in a state of limbo. Don't be fearful of change that will accompany accepting what needs accepting now. Although you might need to revise a plan in the light of it, you could start to see it as the first necessary step to a long-overdue change. Let's get together soon . . . what exactly does your partner prefer?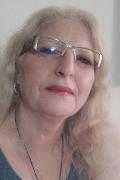 Call featured Psychic Tina
Tina is a Natural Psychic Clairvoyant who is also a very good Medium. Tina can do distant healing helping you feel more yourself. Tina uses her guides and angels to help guide you and give you the answers that you are seeking regarding any situation you may be facing. Tina can also use the Pendulum, Tarot and Angel cards if requested, to give a very indepth and detailed reading. Tinas readings will leave you with a zest for life and feeling content with yourself. 
Call Tina quoting PIN 4375.
Weekly Horoscope starting 22 September:
A situation in your world can be likened to a finish line being in sight but you feeling inclined to take a breather and assess how far you've come before making the final effort to finish. Why stop now? There will be plenty of time to assess your journey once you've completed it! Summoning the final bit of effort needed to cross the finish line be difficult but it needs to be done – and can be done! Then, you can bask in your deserved success.
Monthly Horoscope for September:
If you've felt recently that a cherished ambition was dangled cruelly in front of you and out of reach, then coming weeks could make it possible for you to grab it with both hands. Your passion levels are focused on something – or someone – to encourage a new and exciting chapter to commence. Don't rule out ways in which destiny is helping to take you to a stage in life that you need to be at. All eyes could be upon you, but for all the right reasons. This is a month of well-deserved praise and recognition - and in more than one area of your world!
More Horoscopes:
Money & Finance
Love & Relationship
Career & Business
2017 Forecaster
See how you benefit from a Forecaster report, find out what's coming up in the days ahead.
Get My 2017 Forecast