Leo horoscopes + psychic readings
Leo
More Horoscopes:
Money & Finance
Love & Relationship
Career & Business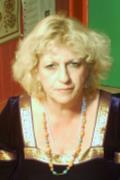 Call featured Psychic Charlotte
Charlotte is a natural Clairvoyant. She has a developed intuition and has been reading the Tarot for over 30 years and specializes in love and relationship issues. Charlotte has the psychic WOW factor and will give you extensive details surrounding answers to your problems and the ability to help you discover the best course of action to take. 
Call Charlotte quoting PIN 4005.
Weekly Horoscope starting 17 November:
Many wonderful and colorful words describe Leos. Passionate. Romantic. Creative. Generous. Let's stop there for a moment. There are no boundaries to your generosity when you decide to apply it from the depths of your heart. You probably do so without expecting anything in return, most of the time. It's your preparedness to give with only the intention of feeling warm inside that brings an amazing and deservedly heartwarming development this week. Wherever you sense a strong need to give, be assured you'll receive something back that touches you.
Monthly Horoscope for November:
Get set for recognition, praise and admiration to come your way during coming weeks. You'll have earned all three and probably in a professional capacity. Whether the spotlight highlights career-related success or something work-related receives the green light to proceed, you'll have a genuine reason to punch the air jubilantly. The final two weeks of November will shift your focus squarely on home or family matters. Something is shifting domestically but don't see it as a setback or need to compromise. You'll soon see how you benefit from what transpires.
More Horoscopes:
Money & Finance
Love & Relationship
Career & Business
2017 Forecaster
See how you benefit from a Forecaster report, find out what's coming up in the days ahead.
Get My 2017 Forecast