Libra horoscopes + psychic readings
Libra
More Horoscopes:
Money & Finance
Love & Relationship
Career & Business
Daily Horoscope for Sunday 21 January: view Saturday or Monday
More than one person could be on your wavelength now, and this makes conveying ideas so much easier. Getting certain people on your side or to be supportive of something you've felt alone with could be surprisingly easy at this time. If there's a favor you've been hesitant about asking someone for, you could find they offer their assistance without effort from you. What are the most important upcoming astrological events you can benefit from?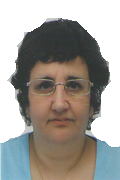 Call featured Psychic Irene
Irene is a gifted psychic, who also is very popular as a Medium. She can use Tarot if requested, but dont worry, she wont have to ask you many questions to establish what is going on around you. 
Call Irene quoting PIN 4087.
Weekly Horoscope starting 19 January:
It might feel necessary and appropriate in more than one way to keep your distance from a certain person this week. However, try to connect with the part of you that knows that, by doing so, all you're doing is prolonging a discussion or interaction that shouldn't be delayed. The air needs clearing in some way, and you have superb cosmic support to do so. Even if you feel the offering of an olive branch should come from you-know-who, be the first to offer it.
Monthly Horoscope for January:
There could be times this month when you wonder if you've been privy to information nobody else has had access to. Certain others in your world might wonder the same. After all, how can you be so buoyant and optimistic? What could possibly instill such a strong sense of confidence within you? Coming events will give you more than one reason to smile and feel reassured. All that matters is, you believe your trust in whatever causes you to feel so upbeat isn't misplaced.
More Horoscopes:
Money & Finance
Love & Relationship
Career & Business
2018 Forecaster
See how you benefit from a Forecaster report, find out what's coming up in the days ahead.
Get My 2018 Forecast