Libra horoscopes + psychic readings
Libra
More Horoscopes:
Money & Finance
Love & Relationship
Career & Business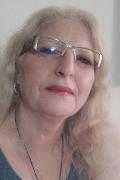 Call featured Psychic Tina
Tina is a Natural Psychic Clairvoyant who is also a very good Medium. Tina can do distant healing helping you feel more yourself. Tina uses her guides and angels to help guide you and give you the answers that you are seeking regarding any situation you may be facing. Tina can also use the Pendulum, Tarot and Angel cards if requested, to give a very indepth and detailed reading. Tinas readings will leave you with a zest for life and feeling content with yourself. 
Call Tina quoting PIN 4375.
Weekly Horoscope starting 22 September:
Astrology textbooks often portray Librans as indecisive. We're all indecisive at times, and the process of decision making often involves us being clear about what we know we don't want before deciding what we want. This is a process you're likely to experience this week. To determine what you want and action necessary to attain it, you'll need to become aware of what you know you don't want. From there, the right steps forward are about to be taken.
Monthly Horoscope for September:
If anyone has been in awe of your ability to circulate or network in the past, then their jaws will drop when they see what you're capable of this month. Whether your efforts to connect are for business or pleasure, it could become clear that success isn't always about what you know – but who you know! At least one person is intrigued by you and what you can offer in a particular way. If your desire to attract isn't focused on business or friendships but affairs of the heart instead, then this could be a very pleasing and memorable month in that respect, too!
More Horoscopes:
Money & Finance
Love & Relationship
Career & Business
2017 Forecaster
See how you benefit from a Forecaster report, find out what's coming up in the days ahead.
Get My 2017 Forecast