Libra horoscopes + psychic readings
Libra
More Horoscopes:
Money & Finance
Love & Relationship
Career & Business
Daily Horoscope for Thursday 22 June: view Wednesday or Friday
Hopefully, a vision of the future is more exciting than daunting, even if you know it would require you to enter very unfamiliar territory. Yet, there's something about the challenge on offer that you're very willing to accept, especially if it offers a learning experience or freedom in some way. Keep your sights set firmly on the new future beckoning now. It's more within reach than you might think. Identify the best moment for that important decision.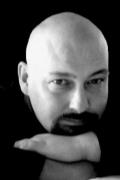 Call featured Psychic Tom
Tom is an amazing spiritual reader. Tom can help you get to the root of any problem you may be facing in your life. Tom is an amazing Clairvoyant who is so experienced when dealing with spirit and passing messages from them to you. You will be amazed at the details Tom can provide you with and can help you find a way forward and help you to see the light at the end of the tunnel. 
Call Tom quoting PIN 4422.
Weekly Horoscope starting 16 June:
Celestial events this week bring a timely and possibly much-needed boost to your confidence. But, where something you're keen to make happen is concerned, guard against using extreme measures to do so. You don't need to be clever and come up with a grand, brand new solution. You've already found that. All you need to do is focus effort in a careful, measured way into an existing one.
Monthly Horoscope for June:
Career aspirations get a fantastic boost and if you've spent recent weeks or months weighing up professional options, then this could be the month ideas get actioned. Energy and drive you have available now until July to move professional matters forward occurs only once every two years, so make full use of it. Some positive developments await on the financial front, too. Whether these relate to an investment, loan or commission, there will be something worthy of celebrating.
More Horoscopes:
Money & Finance
Love & Relationship
Career & Business
2017 Forecaster
See how you benefit from a Forecaster report, find out what's coming up in the days ahead.
Get My 2017 Forecast