Libra horoscopes + psychic readings
Libra
More Horoscopes:
Money & Finance
Love & Relationship
Career & Business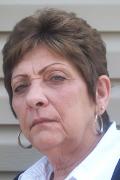 Call featured Psychic Cat Muratore
Cat has 29 years experience in psychic readings, using both clairvoyance and tarot cards. Cats approach is kind and compassionate but honest. She will not shy away from answering the difficult questions, but always works to find positive solutions to your problems. Cat is very good at pin pointing certain relationship dynamics and helping to get the bottom of situations that can be emotionally tricky. 
Call Cat Muratore quoting PIN 6151.
Weekly Horoscope starting 21 July:
A sense of pessimism could grow strong this week. It might feel very real and justified but before you accept it as being so, be willing to see a certain situation in the right and necessary perspective. You might be very aware this week of what's missing in your world and believe all would be hunky dory if you had it or more of it. Yet, it's by focusing on what you believe is waiting to go wrong that you're preventing what you need from becoming available to you. Believe a situation can and will improve and that's precisely what it will start to do.
Monthly Horoscope for July:
Venus exerts a fantastic influence on anything associated with 'broadening the mind' and anything connected with travel, publishing, media or broadcasting is superbly starred. Librans looking for love could find it with someone connected with overseas or who has a unique and intriguing background. A home or family matter raises its head around the Full Moon on the 9th and priority might need to be given to resolving a family-related issue. A new income stream or surprise bonus could remove any worries about finances. Be patient and see what transpires!
More Horoscopes:
Money & Finance
Love & Relationship
Career & Business
2017 Forecaster
See how you benefit from a Forecaster report, find out what's coming up in the days ahead.
Get My 2017 Forecast