Pisces horoscopes + psychic readings
Pisces
More Horoscopes:
Money & Finance
Love & Relationship
Career & Business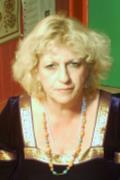 Call featured Psychic Charlotte
Charlotte is a natural Clairvoyant. She has a developed intuition and has been reading the Tarot for over 30 years and specializes in love and relationship issues. Charlotte has the psychic WOW factor and will give you extensive details surrounding answers to your problems and the ability to help you discover the best course of action to take. 
Call Charlotte quoting PIN 4005.
Weekly Horoscope starting 17 November:
This week, your ruling planet, Neptune turns direct after a five-month slumber. This, along with some helpful accompanying aspects, makes this week an exceptionally special one. Where your vision or focus has been hazy or ill-defined, something is about to become clearer. It's about to make sense or 'click.' How do you intend to use this renewed clarity? The answer should involve having absolute faith that a vision or aspiration you believed was impractical has potential to become real. The first indications of this could arrive very soon.
Monthly Horoscope for November:
Your amazing imagination and creativity are granted an exceptional chance to shine this month. You know what talents you possess and convincing others of these might have been an uphill battle recently. However, from as early as the 4th, one particular plan or project needs you to put your unique, creative stamp on it. This will be particularly relevant to Pisceans working as writers or within the communications industry. A few days later, on the 7th, professional recognition or a pat on the back comes your way. This month's feel-good factor continues with one special love life development on or around the 16th. That looks set to be a date night to remember!
More Horoscopes:
Money & Finance
Love & Relationship
Career & Business
2017 Forecaster
See how you benefit from a Forecaster report, find out what's coming up in the days ahead.
Get My 2017 Forecast