Pisces horoscopes + psychic readings
Pisces
More Horoscopes:
Money & Finance
Love & Relationship
Career & Business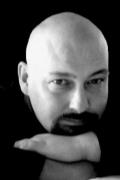 Call featured Psychic Tom
Tom is an amazing spiritual reader. Tom can help you get to the root of any problem you may be facing in your life. Tom is an amazing Clairvoyant who is so experienced when dealing with spirit and passing messages from them to you. You will be amazed at the details Tom can provide you with and can help you find a way forward and help you to see the light at the end of the tunnel. 
Call Tom quoting PIN 4422.
Weekly Horoscope starting 16 June:
Rarely do your instincts fail you and the coming week is likely to be testament that that fact. You can't help feeling what you're feeling yet might believe you a valid reason to question it. The only reason you might feel doubtful of what your inner voice is telling you is because you would prefer to have more facts available to you and not be so reliant on a hunch. More facts will find you shortly but when they arrive, they'll likely confirm what you believed to be true anyway.
Monthly Horoscope for June:
The cosmos appears determined to bring more fun and frivolity into your world and even if you make a concerted effort to ignore opportunities to enjoy yourself and experience an adventure or two, it's unlikely you'll manage to ignore them all. Your energy and stamina levels look set to improve to allow yourself to focus both on passionate or creative pursuits, whatever they might be! A Full Moon on the 9th brings some level of recognition on the career front. You might be inclined to play this down but don't - you've earned it!
More Horoscopes:
Money & Finance
Love & Relationship
Career & Business
2017 Forecaster
See how you benefit from a Forecaster report, find out what's coming up in the days ahead.
Get My 2017 Forecast