Pisces horoscopes + psychic readings
Pisces
More Horoscopes:
Money & Finance
Love & Relationship
Career & Business
Daily Horoscope for Sunday 21 January: view Saturday or Monday
An area of your world that might have feel rudderless could come under closer scrutiny now. Although there can be no harm in being led by your imagination, a more solid plan could be needed. Professional recognition could arrive shortly, but it will be important to recognize how a pat on the back is only proof you're doing something right – and must continue with a plan that is clearly working. Identify the best moment for that important decision.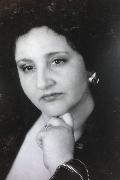 Call featured Psychic Irene
Irene is a gifted psychic, who also is very popular as a Medium. She can use Tarot if requested, but dont worry, she wont have to ask you many questions to establish what is going on around you. 
Call Irene quoting PIN 4087.
Weekly Horoscope starting 19 January:
We all need to have some level of expectations about the future. However, we can all struggle at times to strike a balance between what needs and deserves our attention and effort in the present with believing we're doing everything necessary to ensure a future outcome ticks all appropriate boxes. You're right to be focused as intently as you are on the future because at least one vision holds massive potential to become real. However, don't lose sight of what – or who - needs and deserves proper attention in the present.
Monthly Horoscope for January:
Many people wish they were blessed with the powerful, intuitive abilities you possess. It probably took you beyond childhood before you realized not everyone was able to connect with their intuition in ways you can. You learned to trust it long ago, and this month, you'll be making superb use of it. You're right to reject what appears obvious in a situation or arrangement. What might appear unfamiliar or disconcerting at first will reveal its true potential if you're willing to trust what your inner voice is trying to get you to acknowledge.
More Horoscopes:
Money & Finance
Love & Relationship
Career & Business
2018 Forecaster
See how you benefit from a Forecaster report, find out what's coming up in the days ahead.
Get My 2018 Forecast