Pisces horoscopes + psychic readings
Pisces
More Horoscopes:
Money & Finance
Love & Relationship
Career & Business
Daily Horoscope for Sunday 24 September: view Saturday or Monday
You appear keen to go to great lengths to placate certain others. However, try not to convince yourself that, if you don't show willingness and support their direction, then no-one else will. A sense of duty or responsibility could be amplified now, or exaggerated. Try to be clear in your mind where your obligations to others end and your obligations to yourself begin! Opportunities are all around us but we sometimes fail to spot them. Get a Predictor.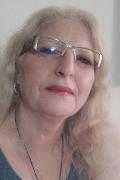 Call featured Psychic Tina
Tina is a Natural Psychic Clairvoyant who is also a very good Medium. Tina can do distant healing helping you feel more yourself. Tina uses her guides and angels to help guide you and give you the answers that you are seeking regarding any situation you may be facing. Tina can also use the Pendulum, Tarot and Angel cards if requested, to give a very indepth and detailed reading. Tinas readings will leave you with a zest for life and feeling content with yourself. 
Call Tina quoting PIN 4375.
Weekly Horoscope starting 22 September:
Being unsure of your feelings for someone else could be the result of being unsure about how you feel about yourself. The two often go hand in hand, and to make sense of a relationship issue requires you to start to make sense of a feeling you're unable to ignore or dismiss. Soon, a greater sense of enlightenment will arrive. For now, and during coming days, have absolute faith in the fact that what you're thinking and feeling is an integral part of what will prove to be a delightful and reassuring process.
Monthly Horoscope for September:
If you've been considering exploring potential work opportunities or embarking upon a self-improvement plan of some kind, then coming weeks could bring reassuring and pleasing results. September looks set to be a month that brings greater levels of creative fulfillment, too. If your imaginative ideas have fallen on deaf ears or been misunderstood, then it looks like someone is about to get your point. It's the Full Moon in your sign that could make the first half of the month a particularly emotional time. This will be made considerably easier if you accept that others' problems needn't be your own or you needn't feel guilty about something beyond your control.
More Horoscopes:
Money & Finance
Love & Relationship
Career & Business
2017 Forecaster
See how you benefit from a Forecaster report, find out what's coming up in the days ahead.
Get My 2017 Forecast