Pisces horoscopes + psychic readings
Pisces
More Horoscopes:
Money & Finance
Love & Relationship
Career & Business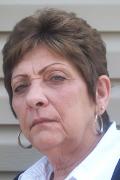 Call featured Psychic Cat Muratore
Cat has 29 years experience in psychic readings, using both clairvoyance and tarot cards. Cats approach is kind and compassionate but honest. She will not shy away from answering the difficult questions, but always works to find positive solutions to your problems. Cat is very good at pin pointing certain relationship dynamics and helping to get the bottom of situations that can be emotionally tricky. 
Call Cat Muratore quoting PIN 6151.
Weekly Horoscope starting 21 July:
You need to use and trust your intuition this week. Be willing to be optimistic and see the hidden, practical advantage in a certain development, no matter how daunting it might appear. You're about to be given a very valid reason to feel more hopeful where you have felt pessimistic or deflated of late. From there, the rest will be up to you as long as you're willing to trust what your deepest instincts tell you. A sense of optimism making its way into your world is justified and that's all you need to trust.
Monthly Horoscope for July:
Venus has plans to bring a greater sense of peace, harmony and comfort to your home or those with whom your share your abode. Your domestic set-up or relationships with relatives can improve significantly. Tension could rise around the Full Moon on the 9th as you grow weary from someone's controlling actions or demands. This might be one association you'll accept has run its course. As the month draws to a close, don't resist motivation coming your way to make progress on the career front. You're closer to a breakthrough than you might believe yourself to be.
More Horoscopes:
Money & Finance
Love & Relationship
Career & Business
2017 Forecaster
See how you benefit from a Forecaster report, find out what's coming up in the days ahead.
Get My 2017 Forecast