Sagittarius horoscopes + psychic readings
Sagittarius
More Horoscopes:
Money & Finance
Love & Relationship
Career & Business
Daily Horoscope for Monday 20 November: view Sunday or Tuesday
Being armed with more knowledge or possibly experience in a particular area than others could cause you to shake up a certain situation if it means you'll be listened to. Don't resort to shock tactics to make any point at this time. Also, don't convince yourself a certain commitment or promise made by someone won't be honored. Doing all you can to create harmony instead of chaos helps you and everyone concerned. What are your real talents, creative skills and financial abilities?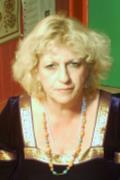 Call featured Psychic Charlotte
Charlotte is a natural Clairvoyant. She has a developed intuition and has been reading the Tarot for over 30 years and specializes in love and relationship issues. Charlotte has the psychic WOW factor and will give you extensive details surrounding answers to your problems and the ability to help you discover the best course of action to take. 
Call Charlotte quoting PIN 4005.
Weekly Horoscope starting 17 November:
At many points in our lives, we've looked at someone and wished we could do what they do or achieve the success they've achieved. We then create reasons why we could never experience either or both. Things get worse when we start to believe those reasons. The fact someone has achieved what we want to achieve means, without any shadow of a doubt, it can be done. This week, you're right to look at someone else's position in life and wish you could achieve something similar. That's likely to be your first step toward doing so!
Monthly Horoscope for November:
If you need to prove to others of what you're capable of achieving, then coming weeks offer more than one chance to do so. From as early as the 4th, you'll have something to show for your efforts that reflects a talent you possess – and one that deserves to be consolidated. There's longevity attached to whatever you're showcasing, so don't be shy about revealing it! On a final note, do you believe in karma? What occurs around the middle of November could leave you in no doubt about how we receive what we give. Wherever possible, be compassionate and give generously, even if it's your time.
More Horoscopes:
Money & Finance
Love & Relationship
Career & Business
2017 Forecaster
See how you benefit from a Forecaster report, find out what's coming up in the days ahead.
Get My 2017 Forecast