Sagittarius horoscopes + psychic readings
Sagittarius
More Horoscopes:
Money & Finance
Love & Relationship
Career & Business
Daily Horoscope for Wednesday 26 July: view Tuesday or Thursday
Someone's keenness to do something their way and reject your input might be frustrating but give them a chance to apply their methodology in ways they're determined to. They could be bringing unusual but helpful experience that will compliment your own. It might be a case of watching and learning on your part! What opportunities await you? Read what your personal Forecaster says./a>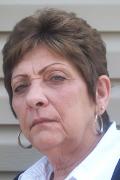 Call featured Psychic Cat Muratore
Cat has 29 years experience in psychic readings, using both clairvoyance and tarot cards. Cats approach is kind and compassionate but honest. She will not shy away from answering the difficult questions, but always works to find positive solutions to your problems. Cat is very good at pin pointing certain relationship dynamics and helping to get the bottom of situations that can be emotionally tricky. 
Call Cat Muratore quoting PIN 6151.
Weekly Horoscope starting 21 July:
What or who has you so fired up or possesses such fascinating and hypnotic qualities that might be struggling to think clearly? What is needed is clarity but before that makes itself available, effort on your part is needed to separate fact from fiction and reality from fantasy. That doesn't mean you're wrong to dream or pursue whatever or whoever it is that has you so hypnotized or fascinated. It means your pursuit needs to be a realistic one and that's something the cosmos is assisting with this week.
Monthly Horoscope for July:
Venus brings a greater sense of peace and harmony to relationships this month and possibly one in particular. If tension has existed between you and a certain person recently, then coming weeks could see this replaced with comfort and cooperation. A Full Moon on the 9th could bring a need to reassess something connected with your income and as one door closes, be prepared for another to open. You might need to be a bit more daring and imaginative where applying your talents is concerned – and a course or training opportunity at month end might help with this!
More Horoscopes:
Money & Finance
Love & Relationship
Career & Business
2017 Forecaster
See how you benefit from a Forecaster report, find out what's coming up in the days ahead.
Get My 2017 Forecast