Sagittarius horoscopes + psychic readings
Sagittarius
More Horoscopes:
Money & Finance
Love & Relationship
Career & Business
Daily Horoscope for Thursday 22 June: view Wednesday or Friday
You could give the impression to others of knowing what's best for them. You know you have everyone's best interests at heart but it might not be seen that way by those you're keen to persuade or convince and you could be seen as looking only after your own interests. Making clear how you see a plan as a team effort will help your ideas to be heard and accepted. Are astrological events going to affect your chart? Find out with Predictor.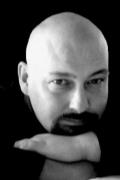 Call featured Psychic Tom
Tom is an amazing spiritual reader. Tom can help you get to the root of any problem you may be facing in your life. Tom is an amazing Clairvoyant who is so experienced when dealing with spirit and passing messages from them to you. You will be amazed at the details Tom can provide you with and can help you find a way forward and help you to see the light at the end of the tunnel. 
Call Tom quoting PIN 4422.
Weekly Horoscope starting 16 June:
It could become clear this week that a need exists to create a 'mini-revolution'. In some way, you have been restricted and held back for too long and you're aware of what has become unacceptable within a certain situation or arrangement. You're being granted an ability to express yourself and whilst the urge to rebel might intensify, so too will a perceived need to remove yourself from an undesirable scenario. Soon, what doesn't make sense will make sense.
Monthly Horoscope for June:
A certain issue you might have struggled to make sense of recently could be brought into the open, warts and all, around the Full Moon in your sign on the 9th. This could be connected with your home or family and as difficult as it might be to accept a certain truth, you'll know doing so is the key to freedom you want and need. Just as finances become a bone of contention, a development at work arrives, bringing relief and boosting your optimism and confidence levels.
More Horoscopes:
Money & Finance
Love & Relationship
Career & Business
2017 Forecaster
See how you benefit from a Forecaster report, find out what's coming up in the days ahead.
Get My 2017 Forecast