Sagittarius horoscopes + psychic readings
Sagittarius
More Horoscopes:
Money & Finance
Love & Relationship
Career & Business
Daily Horoscope for Sunday 21 January: view Saturday or Monday
Some of the best and most innovative ideas take considerable time before they're embraced by the masses. As ingenious as an idea might be, you'd be wise to accept it won't be welcomed immediately. However, that can be to your advantage as it helps you to scrutinize your idea and ensure it's watertight. Others will soon embrace it when you prove that it works. Your guide to successful dating, discover if this is your year to find love.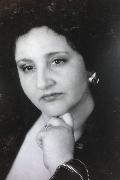 Call featured Psychic Irene
Irene is a gifted psychic, who also is very popular as a Medium. She can use Tarot if requested, but dont worry, she wont have to ask you many questions to establish what is going on around you. 
Call Irene quoting PIN 4087.
Weekly Horoscope starting 19 January:
We all, understandably, prefer to deal with facts rather than work with assumptions. However, we don't always make incorrect or inaccurate assumptions, and one or two of yours deserve to be trusted this week. Even with the absence of concrete information, you probably have a more accurate assessment of a certain situation or scenario than you're giving yourself credit for having. Trust what you feel about something that both confuses and intrigues you.
Monthly Horoscope for January:
There's a difference between being effective and efficient. The former implies we're going through the motions of doing something that will produce the desired result, but we won't go above the call of duty. The latter suggests we're not only doing what's expected of us but are managing to apply ourselves in a way that exceeds an expectation. You're a clever so-and-so. Remind one or two people of this by being efficient this month. You have a superb chance to impress others and boost your pride levels by doing so.
More Horoscopes:
Money & Finance
Love & Relationship
Career & Business
2018 Forecaster
See how you benefit from a Forecaster report, find out what's coming up in the days ahead.
Get My 2018 Forecast