Sagittarius horoscopes + psychic readings
Sagittarius
More Horoscopes:
Money & Finance
Love & Relationship
Career & Business
Daily Horoscope for Sunday 24 September: view Saturday or Monday
You also have a good idea about what's fair and unfair where an arrangement is concerned. Getting your way isn't out of the question, but you'll need to remove assumption from the equation. Don't automatically assume someone is thinking along the same lines as you. If you've been slighted or overlooked in some way, then be willing to spell out clearly what you think and feel. Do you fully understand your relationship? Try a free Star Lovers.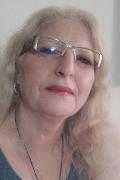 Call featured Psychic Tina
Tina is a Natural Psychic Clairvoyant who is also a very good Medium. Tina can do distant healing helping you feel more yourself. Tina uses her guides and angels to help guide you and give you the answers that you are seeking regarding any situation you may be facing. Tina can also use the Pendulum, Tarot and Angel cards if requested, to give a very indepth and detailed reading. Tinas readings will leave you with a zest for life and feeling content with yourself. 
Call Tina quoting PIN 4375.
Weekly Horoscope starting 22 September:
Some 'learning curves' are subtle. We experience them but are unaware we've done so. It's only when we need to draw from the well of experience that we realize a lesson learned from a past experience holds something we can apply to the present. This week, you could experience a similar scenario. Where an answer or solution appears elusive, you look set to discover you already possess it. You can thank a seemingly irrelevant episode from your past for this.
Monthly Horoscope for September:
Where you might have felt restricted or hamstrung regarding career aspirations, a red light turns to green this month. It will likely become clear that you don't need to keep downsizing professional aspirations or settling for an arrangement that suits someone else more than it suits you. This month, and well into October, you're blessed with all the effort and motivation you need to achieve a spectacular work-related result. Your knowledge, expertise and talents look set to be put to better use – and in ways that will fill you with an enormous sense of pride.
More Horoscopes:
Money & Finance
Love & Relationship
Career & Business
2017 Forecaster
See how you benefit from a Forecaster report, find out what's coming up in the days ahead.
Get My 2017 Forecast