Scorpio horoscopes + psychic readings
Scorpio
More Horoscopes:
Money & Finance
Love & Relationship
Career & Business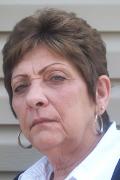 Call featured Psychic Cat Muratore
Cat has 29 years experience in psychic readings, using both clairvoyance and tarot cards. Cats approach is kind and compassionate but honest. She will not shy away from answering the difficult questions, but always works to find positive solutions to your problems. Cat is very good at pin pointing certain relationship dynamics and helping to get the bottom of situations that can be emotionally tricky. 
Call Cat Muratore quoting PIN 6151.
Weekly Horoscope starting 21 July:
Where a line might have existed between what was yours and what was someone else's, that lines looks set to shift or be removed altogether now. A new level of commitment or at least an agreement can be reached where an agreed and accepted boundary is concerned. As you become more willing to share, so too will someone else. There could be a strong connection with your home or family regarding this but what gets agreed and put in place now will undoubtedly strengthen one association.
Monthly Horoscope for July:
If you have a financial adviser, then arrange a meeting with them because you're blessed with superb cosmic support this month to make shrewd and potentially lucrative investments. Money matters come into focus and numerous ways exist to maximize cash flow. You'll need to be more flexible and accommodating than you feel inclined to be where certain discussions or negotiations are concerned around the 9th. A significant boost to your determination levels around month end brings amazing developments on the work front if you're dissatisfied in your current role or are seeking a new job.
More Horoscopes:
Money & Finance
Love & Relationship
Career & Business
2017 Forecaster
See how you benefit from a Forecaster report, find out what's coming up in the days ahead.
Get My 2017 Forecast