Scorpio horoscopes + psychic readings
Scorpio
More Horoscopes:
Money & Finance
Love & Relationship
Career & Business
Daily Horoscope for Thursday 22 June: view Wednesday or Friday
Looking at a situation, possibly related to finances will reveal only part of the story. To really get to the bottom of where things stand and to determine what action is needed on your part will require some detective work. Be less inclined to take at face value what you're seeing where monetary matters are concerned. With some digging and probing, you'll get a more accurate and reassuring picture. What opportunities can you Identify and take advantage of? Find out with Predictor.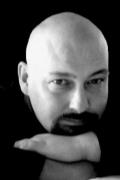 Call featured Psychic Tom
Tom is an amazing spiritual reader. Tom can help you get to the root of any problem you may be facing in your life. Tom is an amazing Clairvoyant who is so experienced when dealing with spirit and passing messages from them to you. You will be amazed at the details Tom can provide you with and can help you find a way forward and help you to see the light at the end of the tunnel. 
Call Tom quoting PIN 4422.
Weekly Horoscope starting 16 June:
This week, you're encouraged to make the most of what you have available to you in some way. The problem is, you're struggling to make the most of what you have when you're seeing it as a poor substitute for what you believe you want - or think you need! Don't talk yourself into a 'state of acceptance'. Through appreciating the factors in a situation or arrangement you're inclined to resent, you will soon see the hidden blessing and wonderful opportunity on offer.
Monthly Horoscope for June:
Partnerships will likely be the focus this month and an arrangement can become sweeter. A deeper or possibly more formal commitment is likely, bringing you and a certain person together in a stronger and possibly permanent way. A Full Moon on the 9th coincides with a surprising and potentially unwelcome financial development but once tension subsides, you'll deal with it swiftly and easily. Identifying a shortfall in your knowledge or skills could see you considering training or studying. It's never too late to brush up on a skill or learn a new one!
More Horoscopes:
Money & Finance
Love & Relationship
Career & Business
2017 Forecaster
See how you benefit from a Forecaster report, find out what's coming up in the days ahead.
Get My 2017 Forecast