Scorpio horoscopes + psychic readings
Scorpio
More Horoscopes:
Money & Finance
Love & Relationship
Career & Business
Daily Horoscope for Sunday 21 January: view Saturday or Monday
Your powers of attraction are strong, and you can draw people your way with little effort on your part. So, how do you intend to focus your magnetic power? The sky implies you can use others' willingness to be attentive to your advantage in more than one way. Expressing yourself creatively is an option. Applying a talent in a way that allows others to connect with it could result in you having a very appreciative audience. Is your relationship a success? Find the best way to treat your partner and keep your love-life fresh.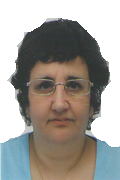 Call featured Psychic Irene
Irene is a gifted psychic, who also is very popular as a Medium. She can use Tarot if requested, but dont worry, she wont have to ask you many questions to establish what is going on around you. 
Call Irene quoting PIN 4087.
Weekly Horoscope starting 19 January:
You're a fantastic observer. You can spot minutiae in some situations that others would never spot in a lifetime of looking. You also appear to have been an excellent observer in an area of your world but events this week could encourage you to reveal your findings to one or two others. Will they be glad to hear them? Probably not. However, people are often unwilling to hear the truth, regardless of how dressed-up it might be. You owe it to yourself and at least one other person to speak the truth and from the depths of your heart. Just ensure it is done sensitively.
Monthly Horoscope for January:
This month, you could find yourself saying the words, 'the time has come.' At a time of year when millions of people make resolutions they hope to stick with, you appear determined and focused on a plan of action that might have had to wait until now. So, now that 'now' has arrived, what's your plan of action? Ah, that question might require a bit of thought, but that's good news. Events this month help you to focus on a new chapter unfolding in your world. But, before you can commence it properly, you'll need a solid plan. Make that your mission.
More Horoscopes:
Money & Finance
Love & Relationship
Career & Business
2018 Forecaster
See how you benefit from a Forecaster report, find out what's coming up in the days ahead.
Get My 2018 Forecast