Scorpio horoscopes + psychic readings
Scorpio
More Horoscopes:
Money & Finance
Love & Relationship
Career & Business
Daily Horoscope for Monday 20 November: view Sunday or Tuesday
Discovering your judgment was right about a certain situation could spur you on to push for reasons to be listened to or consulted with in other ways. However, success in a particular area relies on you knowing when you've made your point and when to allow others time and space to absorb it. You might be right in believing 'your way' is 'the right way,' but could inadvertently convey your message too forcefully. Do you fully understand your relationship? Try a free Star Lovers.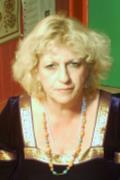 Call featured Psychic Charlotte
Charlotte is a natural Clairvoyant. She has a developed intuition and has been reading the Tarot for over 30 years and specializes in love and relationship issues. Charlotte has the psychic WOW factor and will give you extensive details surrounding answers to your problems and the ability to help you discover the best course of action to take. 
Call Charlotte quoting PIN 4005.
Weekly Horoscope starting 17 November:
We're told 'the best things in life are free.' Although it's true that everything we need during our brief stay on Earth is made available constantly to us in some way, we can all identify a few Man-made items that would make our stay a bit more enjoyable. However, that would be a cop-out in some way. Material gestures and gains are superficial. Real depth and meaning come from our hearts glowing from being touched in particular ways. Venus's influence in your sign intends to bring precisely that this week.
Monthly Horoscope for November:
It's as if the cosmos has huddled together to decide what could be done to bring magical and heartwarming developments to your world this month. You could see the first signs of what's in store around the Full Moon on the 4th. To make things more exciting, love and money planet Venus enters your sign on the 7th until early December. See how loved and admired you feel around the 13th and 14th. However, it's the New Moon in Scorpio on the 18th that can take your life in a very new direction. What you yearn to accomplish or attain can be yours if you truly want it.
More Horoscopes:
Money & Finance
Love & Relationship
Career & Business
2017 Forecaster
See how you benefit from a Forecaster report, find out what's coming up in the days ahead.
Get My 2017 Forecast