Taurus horoscopes + psychic readings
Taurus
More Horoscopes:
Money & Finance
Love & Relationship
Career & Business
Daily Horoscope for Sunday 24 September: view Saturday or Monday
You could become frustrated easily by the slightest change to any plans, and wonder if you're the only one capable of making a decision and sticking with it. While it's true you're at the mercy of others' indecisiveness, don't allow that to become your problem. Taking to heart their changeable minds could be a symptom of you taking on too much in a particular area. Focus only on your own needs or agenda for now. Do you make the most of your creative talents? Learn what you're capable of.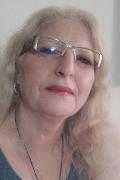 Call featured Psychic Tina
Tina is a Natural Psychic Clairvoyant who is also a very good Medium. Tina can do distant healing helping you feel more yourself. Tina uses her guides and angels to help guide you and give you the answers that you are seeking regarding any situation you may be facing. Tina can also use the Pendulum, Tarot and Angel cards if requested, to give a very indepth and detailed reading. Tinas readings will leave you with a zest for life and feeling content with yourself. 
Call Tina quoting PIN 4375.
Weekly Horoscope starting 22 September:
A particular sense of confusion should be welcomed, not feared. This week, it's possible you might feel a certain plan isn't unfolding as it should do. This could cause you to wonder if you've been relieved of your duties as the captain of your own destiny and an unseen force is now dictating where you're going and where you're going to end up. The gust of wind in the form of change is taking you to where you need to be. It's important you trust that and where you are now is where you need to be for that to happen.
Monthly Horoscope for September:
A strong sense of pride could come from effort made in the past and present where your home and family are concerned. Don't allow modesty to cause you to ignore praise coming your direction for whatever you've instigated domestically. It's not only this that brings a fantastic feel-good factor to your world this month. The cosmos is focusing exceptional effort on enhancing romance and pleasure. Meeting or connecting with a certain person is not out of the question. If you're an attached Taurean, then intimacy between you and the object of your affections could be like nothing you've experienced in a while – or before!
More Horoscopes:
Money & Finance
Love & Relationship
Career & Business
2017 Forecaster
See how you benefit from a Forecaster report, find out what's coming up in the days ahead.
Get My 2017 Forecast