Taurus horoscopes + psychic readings
Taurus
More Horoscopes:
Money & Finance
Love & Relationship
Career & Business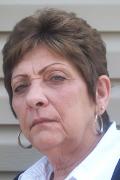 Call featured Psychic Cat Muratore
Cat has 29 years experience in psychic readings, using both clairvoyance and tarot cards. Cats approach is kind and compassionate but honest. She will not shy away from answering the difficult questions, but always works to find positive solutions to your problems. Cat is very good at pin pointing certain relationship dynamics and helping to get the bottom of situations that can be emotionally tricky. 
Call Cat Muratore quoting PIN 6151.
Weekly Horoscope starting 21 July:
Something in an area of your world – a plan, project or possibly a relationship – could be prone to being overanalyzed this week. That's because you're probably more trusting of what your head is telling than the message your heart is begging you to consider. If you want to see whatever-it-is in a cold and logical way, then you're likely to be oblivious to the very sweet, heartwarming developments on offer. Your head has had enough of a chance to give its opinion. Now, it's time to start trusting what your heart has to say.
Monthly Horoscope for July:
Progress related to earnings could come in the nick of time and with Venus, working her magic where earned income and material possessions are concerned, coming weeks could bring more than one exciting and reassuring development on the financial front. The 18th is a day to push your luck or see what effort made to enhance your earnings brings you. From the 20th, focus shifts to home and family matters and one development connected with your domestic set-up or a family member could be cause for celebration!
More Horoscopes:
Money & Finance
Love & Relationship
Career & Business
2017 Forecaster
See how you benefit from a Forecaster report, find out what's coming up in the days ahead.
Get My 2017 Forecast