Taurus horoscopes + psychic readings
Taurus
More Horoscopes:
Money & Finance
Love & Relationship
Career & Business
Daily Horoscope for Monday 20 November: view Sunday or Tuesday
Even if all you see is chaos or something seemingly uncontrollable in a certain situation or arrangement, what's developing now is something you'll undoubtedly benefit from. You could also find yourself freed from a commitment or obligation that was an obstacle to pursuing an aspiration close to your heart. If you allow a current situation to settle, then it will become clear how a ball and chain have been removed to allow you freedom where you've wanted it. Might you be missing the best time to make a decision? Be more in control of your relationships and your emotions.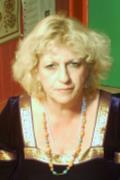 Call featured Psychic Charlotte
Charlotte is a natural Clairvoyant. She has a developed intuition and has been reading the Tarot for over 30 years and specializes in love and relationship issues. Charlotte has the psychic WOW factor and will give you extensive details surrounding answers to your problems and the ability to help you discover the best course of action to take. 
Call Charlotte quoting PIN 4005.
Weekly Horoscope starting 17 November:
Every one of us is concerned on some level about how others see us. We all know one or two people who claim they don't care but can always identify reasons that tell us otherwise. A question you might ask yourself this week surrounds how you want to be seen by others. Coming events could bring renewed focus to this. Any changes you make will benefit you in the first instance. If they feel right to you, then you have every reason to believe they'll be warmly received by others.
Monthly Horoscope for November:
Full Moons often receive negative press because of the way they enhance or escalate tension and bring endings. However, the Full Moon that occurs in your sign on the 4th has a much different agenda. You look set to discover how patience and perseverance have paid off in some way. With Neptune, the planet of dreams, joining in with the action, a long-held ambition or aspiration is about to become real. You also look set to discover the truth in the saying about success often being connected with who you know – not what you know!
More Horoscopes:
Money & Finance
Love & Relationship
Career & Business
2017 Forecaster
See how you benefit from a Forecaster report, find out what's coming up in the days ahead.
Get My 2017 Forecast