Taurus horoscopes + psychic readings
Taurus
More Horoscopes:
Money & Finance
Love & Relationship
Career & Business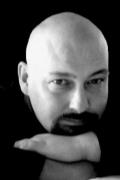 Call featured Psychic Tom
Tom is an amazing spiritual reader. Tom can help you get to the root of any problem you may be facing in your life. Tom is an amazing Clairvoyant who is so experienced when dealing with spirit and passing messages from them to you. You will be amazed at the details Tom can provide you with and can help you find a way forward and help you to see the light at the end of the tunnel. 
Call Tom quoting PIN 4422.
Weekly Horoscope starting 16 June:
The world is and always will be full of insensitive people. That's why it's important you separate yourself from such individuals. It's important to gain proper perspective and assess how far to trust one or two individuals and how much to believe what you're being told. Detaching yourself will also help you to identify certain flaws in a particular person that will help with a decision you need to make. You don't need to be influenced by negative factors or individuals any longer.
Monthly Horoscope for June:
If you've felt ignored or your input hasn't mattered to certain individuals recently, then coming weeks can change that. If there have been any negotiations you've delayed, then the period from the 4th until the 20th is perfect for stating your case. However, the biggest news surrounds Venus's arrival in your sign from the 6th until the 4th of July. Your powers of attraction will be boosted so use them wisely, especially if a new relationship is a possibility. Any changes to your wardrobe or appearance will be heavenly!
More Horoscopes:
Money & Finance
Love & Relationship
Career & Business
2017 Forecaster
See how you benefit from a Forecaster report, find out what's coming up in the days ahead.
Get My 2017 Forecast