Taurus horoscopes + psychic readings
Taurus
More Horoscopes:
Money & Finance
Love & Relationship
Career & Business
Daily Horoscope for Sunday 21 January: view Saturday or Monday
You could be keen to remain within familiar surroundings today but consider what straying from a certain norm might bring. This is an excellent time to take a short trip or put yourself in unfamiliar surroundings briefly. Somewhere you've wanted to visit but haven't got around to organizing an excursion to could reveal itself to be a real gem if you're willing to literally go the distance. Your guide to successful dating, discover if this is your year to find love.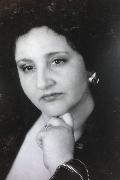 Call featured Psychic Irene
Irene is a gifted psychic, who also is very popular as a Medium. She can use Tarot if requested, but dont worry, she wont have to ask you many questions to establish what is going on around you. 
Call Irene quoting PIN 4087.
Weekly Horoscope starting 19 January:
This week, it's important to accept that help or support you need to learn something might not be as forthcoming from one or two others as you wish it was. However, don't let that deter or frustrate you. Just because someone isn't willing to show you the ropes or make a learning curve easier doesn't mean you're not capable of learning it by taking the initiative yourself. It might be precisely what someone is waiting for you to do, too.
Monthly Horoscope for January:
People can be too quick sometimes to ask, 'what's in it for me?' when making effort on someone else's behalf. This month, you could be asking yourself that question as you continue to commit yourself in a particular area. Although the benefits to you might not be immediate and could be invisible at this early stage, that doesn't mean they don't exist. During January, it would be wise to assume that, by showing faith and remaining committed in some way, you're doing something that will undoubtedly bring clear benefits in the near future.
More Horoscopes:
Money & Finance
Love & Relationship
Career & Business
2018 Forecaster
See how you benefit from a Forecaster report, find out what's coming up in the days ahead.
Get My 2018 Forecast