Virgo horoscopes + psychic readings
Virgo
More Horoscopes:
Money & Finance
Love & Relationship
Career & Business
Daily Horoscope for Wednesday 26 July: view Tuesday or Thursday
Pressure could come from certain quarters for you to accept more responsibility in some way but you know what you have on your plate currently is manageable and are right to make clear that shouldering more responsibility will compromise your efforts in other areas. Someone else's problem – or inability to prioritize their affairs – needn't become your problem now. Let's get together soon . . . what exactly does your partner prefer?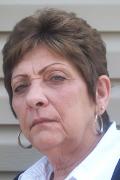 Call featured Psychic Cat Muratore
Cat has 29 years experience in psychic readings, using both clairvoyance and tarot cards. Cats approach is kind and compassionate but honest. She will not shy away from answering the difficult questions, but always works to find positive solutions to your problems. Cat is very good at pin pointing certain relationship dynamics and helping to get the bottom of situations that can be emotionally tricky. 
Call Cat Muratore quoting PIN 6151.
Weekly Horoscope starting 21 July:
The sky speaks this week of tension between you and a certain individual. It also speaks of your ability to resolve it - if you want to. You are being pressured to succumb to a certain person's demands and prepared to do so because you feel you have no choice. Expect soon to discover this isn't the case. There is more room for compromise within an arrangement than you originally believed and once you make an effort to reach it, you could actually be grateful for what tension has brought in terms of a new agreement or way forward.
Monthly Horoscope for July:
Career matters receive a fantastic cosmic nudge this month and if you've felt undervalued in the workplace or an authority figure hasn't recognized your talents and abilities, then that could change during coming weeks. It's also very much within your ability to negotiate a better deal or package work-wise. The Full Moon on the 9th could demand more energy than you might feel able to give where a certain involvement is concerned - and you might need to reassess where certain loyalties lie.
More Horoscopes:
Money & Finance
Love & Relationship
Career & Business
2017 Forecaster
See how you benefit from a Forecaster report, find out what's coming up in the days ahead.
Get My 2017 Forecast