Virgo horoscopes + psychic readings
Virgo
More Horoscopes:
Money & Finance
Love & Relationship
Career & Business
Daily Horoscope for Monday 20 November: view Sunday or Tuesday
Being a crowd-pleaser doesn't interest you now, especially if you have an agenda that involves pursuing something your way and with the least amount of input from others as possible. However, try to be a bit more discerning about who you detach yourself from. One person could have some interesting and helpful input to offer - and possibly sooner than you think! Is love on the horizon? Find out if someone special is about to rappear on the scene.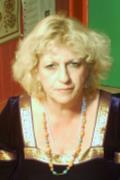 Call featured Psychic Charlotte
Charlotte is a natural Clairvoyant. She has a developed intuition and has been reading the Tarot for over 30 years and specializes in love and relationship issues. Charlotte has the psychic WOW factor and will give you extensive details surrounding answers to your problems and the ability to help you discover the best course of action to take. 
Call Charlotte quoting PIN 4005.
Weekly Horoscope starting 17 November:
We often forget that life is a learning experience. We're put on this planet to enjoy countless experiences, and all of these add up to one, big learning process. That's why we need to connect with all that's positive within any experience, especially if a chance exists to learn from a previous mistake. The sky doesn't imply you're at risk of making a mistake this week, but even if you do, the lesson contained within it will undoubtedly come in handy in the future. Looking back at your past and drawing upon a previous lesson learned is what coming events need from you!
Monthly Horoscope for November:
Your analytical mind comes into its own as you're given so much new and exciting information to absorb and process. You'll need to get your head around certain data or grasp a particular concept if you're to achieve success the sky insists is on offer. There could be a foreign or overseas connection with the learning curve you're pursuing, too. Anything connected with advertising, broadcasting or publishing is superbly starred. You have plenty of innovative ideas to contribute. Forming potentially life-changing connections relies on you revealing these to others.
More Horoscopes:
Money & Finance
Love & Relationship
Career & Business
2017 Forecaster
See how you benefit from a Forecaster report, find out what's coming up in the days ahead.
Get My 2017 Forecast