Virgo horoscopes + psychic readings
Virgo
More Horoscopes:
Money & Finance
Love & Relationship
Career & Business
Daily Horoscope for Sunday 21 January: view Saturday or Monday
A strong sense of caution you might be feeling is likely to be more helpful than hindering. You could misinterpret it as a reason to feel negative or pessimistic but try to recognize how and why you're encouraged to show restraint. Whatever might feel restrictive currently could turn out to be a blessing in disguise. You'll be glad you looked before you leaped. How do you make the most of lifes opportunities? Get a Forecaster to find out.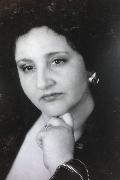 Call featured Psychic Irene
Irene is a gifted psychic, who also is very popular as a Medium. She can use Tarot if requested, but dont worry, she wont have to ask you many questions to establish what is going on around you. 
Call Irene quoting PIN 4087.
Weekly Horoscope starting 19 January:
Where your connection with a certain person is concerned this week, it's a case of you receiving what you give. All would be fine if it weren't for the fact that you might be conveying a vibe of uncertainty or doubt. This, in turn, could cause someone to feel similarly toward you. That's why it's both necessary and fair for you to send out a clear vibe of reassurance and confidence. It's possible your expectations about yourself are much higher than someone else's are about you.
Monthly Horoscope for January:
'Today,' as the old saying goes, 'is the tomorrow we worried about yesterday.' It's interesting that the word 'worry' is derived from the Anglo-Saxon word, 'weirgan' which means 'to strangulate.' This month, you could find it difficult to shake off a worry or two. This might have something to do with how you're seen in the eyes of certain others or if you're in a position to deliver something promised. In truth, the greatest sense of pressure you experience this month will come from you. Relax, do your best, and all will be fine.
More Horoscopes:
Money & Finance
Love & Relationship
Career & Business
2018 Forecaster
See how you benefit from a Forecaster report, find out what's coming up in the days ahead.
Get My 2018 Forecast