Virgo horoscopes + psychic readings
Virgo
More Horoscopes:
Money & Finance
Love & Relationship
Career & Business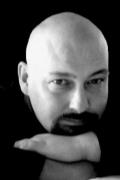 Call featured Psychic Tom
Tom is an amazing spiritual reader. Tom can help you get to the root of any problem you may be facing in your life. Tom is an amazing Clairvoyant who is so experienced when dealing with spirit and passing messages from them to you. You will be amazed at the details Tom can provide you with and can help you find a way forward and help you to see the light at the end of the tunnel. 
Call Tom quoting PIN 4422.
Weekly Horoscope starting 16 June:
Despite how results and progress you wish were more encouraging or visible appear in the far-off distance, it's important you trust you are in the throes of a positive and transformative process. Soon, a certain situation will be unrecognizable. That, however, is going to be result of the process working on your behalf that will not be rushed. This week, focus on here and now in the knowledge that change you yearn for is coming, and very soon.
Monthly Horoscope for June:
If recent weeks or months have been uneventful on the social scene, then coming weeks will likely bring an influx of invitations. The volume or frequency could require you to be discerning about which to accept and politely refuse. A Full Moon on the 9th could be intense and highlight a sensitive home or family issue requiring careful handling. If you have a pitch to make or a need to persuade someone in some way, then don't underestimate how persuasive your words will be this month! Whatever you ask for confidently, you look set to attain.
More Horoscopes:
Money & Finance
Love & Relationship
Career & Business
2017 Forecaster
See how you benefit from a Forecaster report, find out what's coming up in the days ahead.
Get My 2017 Forecast