Virgo horoscopes + psychic readings
Virgo
More Horoscopes:
Money & Finance
Love & Relationship
Career & Business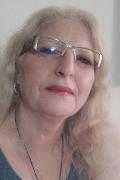 Call featured Psychic Tina
Tina is a Natural Psychic Clairvoyant who is also a very good Medium. Tina can do distant healing helping you feel more yourself. Tina uses her guides and angels to help guide you and give you the answers that you are seeking regarding any situation you may be facing. Tina can also use the Pendulum, Tarot and Angel cards if requested, to give a very indepth and detailed reading. Tinas readings will leave you with a zest for life and feeling content with yourself. 
Call Tina quoting PIN 4375.
Weekly Horoscope starting 22 September:
Welcome what's confusing. Take a keen interest in what's chaotic or volatile. As someone who probably prefers some degree of structure to their world, you'd prefer confusion, chaos and volatility bothered someone else. However, something delightful awaits you once the proverbial dust settles. For a particular situation in your world to change in a way you need it to, a brief period of upheaval is needed. That's what this week offers and you can trust it will be brief.
Monthly Horoscope for September:
You'll have a clear idea about what you're working behind the scenes to plan or complete and might need to keep certain individuals at bay who want to know what you're up to. As far as you're concerned, a plan or announcement will be made when you're ready to do so. Be prepared for a month that exceeds expectations wherever you choose to focus your efforts. Where you might be prepared for a struggle, you could discover a result is achieved with less effort than you anticipated. Your love life might receive attention from others – but you'll love the attention you attract!
More Horoscopes:
Money & Finance
Love & Relationship
Career & Business
2017 Forecaster
See how you benefit from a Forecaster report, find out what's coming up in the days ahead.
Get My 2017 Forecast