Looking for inspiration or guidance? call our available . . . psychic readers
Call one of our online gifted psychics, they each possess unique abilities and are available to answer your questions and give valuable advice. To make contact call quoting your preferred psychic readers PIN and if they are busy our operator can make an appointment for you.

New! You can book using our Toll Free number if you are in the USA.
UK Call Freephone
0800 970 2111
Credit Card Reading 24/7
UK Premium Rate Call
0906 636 4500
£1.50 per minute
International Callers
+44 844 893 0220
Credit Card Reading 24/7
USA Call Toll Free
1866 282 3042
Credit Card Reading 24/7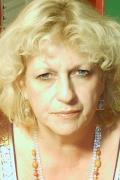 Charlotte - 4005
Charlotte is a natural Clairvoyant. She has a developed intuition and has been reading the Tarot for over 30 years and specializes in love and relationship issues. Charlotte has the psychic WOW factor and will give you extensive details surrounding answers to your problems and the ability to help you discover the best course of action to take.
Charlotte's PIN is 4005 and is currently
Available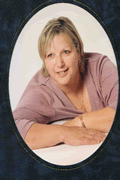 Gaile - 4250
Gaile is a fantastic Clairvoyant, Clairsentient, Clairaudient and Medium. Which means she can see, smell, feel and hear Spirit. She is honest, vibrant, and passionate to give you a fabulous reading. Gaile has helped many clients find a real sense of peace with loved ones that have passed over with her sensitivity and comforting nature. Gaile is also a well respected clairvoyant who really knows her stuff when dealing with relationship issues.
Gaile's PIN is 4250 and is currently
Available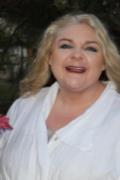 Mary Ann - 4171
Mary Ann is a wonderful Clairvoyant Medium. She is bubbly, caring and compassionate and will use her gifts to be the vessel for the direction you need for your life.
Mary Ann's PIN is 4171 and is currently
Available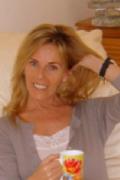 Sherrey - 4436
Sherrey is an experienced Medium and clairvoyant. Sherrey will give you enough details about a loved one that you will instantly feel comforted and that you are speaking to a reader who truly cares and understands. Sherrey certainly doesnt give vague answers. She is a very warm woman that will tell you what she sees. It may not be what you want to hear but it will help you make the decision that is right for you.
Sherrey's PIN is 4436 and is currently
Available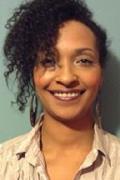 Tinisha - 4168
Tinisha is a natural Clairvoyant and Psychic. She also specialises in Mediumship. She is honest and straight talking and will always tell you the truth.
Tinisha's PIN is 4168 and is currently
Available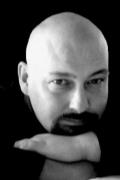 Tom - 4422
Tom is an amazing spiritual reader. Tom can help you get to the root of any problem you may be facing in your life. Tom is an amazing Clairvoyant who is so experienced when dealing with spirit and passing messages from them to you. You will be amazed at the details Tom can provide you with and can help you find a way forward and help you to see the light at the end of the tunnel.
Tom's PIN is 4422 and is currently
Available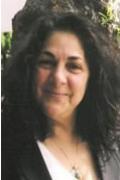 Sandy - 6130
During a reading, Sandy will use all of her clairvoyant gifts, along with the Tarot Cards, (or without) and her "in-depth" understanding of Astrology, to give you insights into your issues and situations and to help you get more clarity. Especially in the area of love and romance. She is very well versed on the subject of Soul Mates and Twin Flames. Because these relationships can be very complicated sometimes and also confusing, so she is here to help you through it, if needed. She really enjoys working with people on their relationships, business decisions, and spiritual growth. Her objective is to help you in achieving, at ALL levels of your life, the very, very best possible. Also to help you with clarification of what issues you may be going through.at the time. She is also a Medium, and is also able to Channel your own, and others higher mind and spirit guides. Over the years, she has hosted and produced her own Astrological cable TV show "Charting the Stars" along with also hosting "The Psychic Power Hour" A one hour call-in radio talk show. Both of which she really enjoyed doing.
Sandy's PIN is 6130 and is currently Logged Off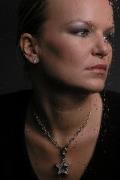 Christine - 4413
Christine is very experienced clairvoyant medium who really does have the WOW! factor, in many opinions. Christine is well known for looking at all situations in your life and can provide you with personal details and answers to these situations. However, Christine works particularly well when looking at relationships and career issues, providing you with guidance and understanding which can really help you move forward in a positive way. You will be glad you spoke to Christine!
Christine's PIN is 4413 and is currently Logged Off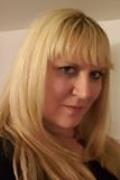 Claire - 4164
Claire is a Clairvoyant Medium who is also a qualified Counsellor and life coach. She is straightforward, compassionate and open minded. Claire will use her guides but can also use the Crystal Ball.
Claire's PIN is 4164 and is currently Logged Off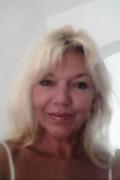 Earth Angel - 4162
Earth Angel is an outstanding reader. Her test reading blew us away. She is a natural Clairvoyant, Clairsentient and Clairaudient. She will aim to help and uplift you - giving light and clarity to your journey here on earth.
Earth Angel's PIN is 4162 and is currently Logged Off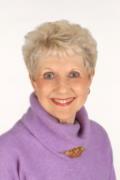 Elaine - 4207
Elaine is a very experienced Clairvoyant who can explore details surrounding love issues in particular as well as help you understand whats going on with loved ones. Elaine will give you the confidence to finally move forward in your life.
Elaine's PIN is 4207 and is currently Logged Off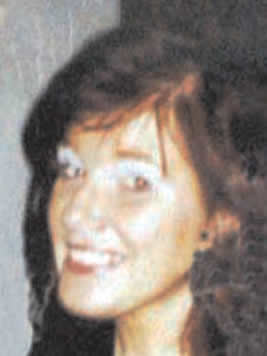 Elayna - 1284
Elayna is a natural Clairvoyant and Psychic. She also uses the Crystal Ball and Tarot. She has had her abilities since birth, but has been practicing regularly for 30 years, doing phone and platform work. Elayna has also developed and practiced the art of healing for quite a few years.
Elayna's PIN is 1284 and is currently Logged Off
Elle - 4458
Elle is an experienced Clairvoyant, specialising in clairsentience and tarot to guide you. Her kind, empathetic nature means her readings are uplifting and provide excellent guidance, whilst also being straight to the point.
Elle's PIN is 4458 and is currently Logged Off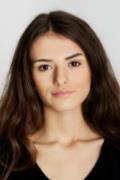 Galaxy - 4451
Galaxy is primarily a Clairvoyant who can also connect with those that have passed if the need is there. Galaxy can help you look at your relationships and work issues closely to help guide you and set you on your correct lifes path. Galaxy is waiting for your call!
Galaxy's PIN is 4451 and is currently Logged Off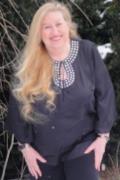 Goldey - 4439
Goldey is a gifted Clairvoyant, Medium and Astrologer. The word Horoscope means hour pointer so to get the most accurate astrology reading with Goldey you should have dates and times of your birth at the ready. Whether or not you have this information Goldey will aim to bring clarity where there is confusion, hope where there is worry and happiness where there has been sadness. Goldey is also Clairaudient; meaning she senses a great deal from your voice, as well as Clairsentient - receiving messages through the energies around her. Goldey can bring you real, honest insight.
Goldey's PIN is 4439 and is currently Logged Off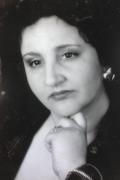 Irene - 4087
Irene is a gifted psychic, who also is very popular as a Medium. She can use Tarot if requested, but dont worry, she wont have to ask you many questions to establish what is going on around you.
Irene's PIN is 4087 and is currently Busy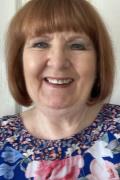 Isobel - 4336
Isobel has been working as a professional Medium for almost 30 years and has a reputation for being one of the best. Isobel is also a natural Clairvoyant who is particularly popular with looking at relationships and work issues. Isobel is a very honest reader who will tell you exactly what she sees however difficult.
Isobel's PIN is 4336 and is currently Logged Off
Jackie - 4455
Jackie is Psychic, Clairsentient, Dream Analysist. Jackie is well known for her down to earth, straight talking readings. However, Jackie is by nature empathetic to whatever is stressing you out at the moment and will endeavour to restore you to a place of harmony and balance - confident in the knowledge that you can move past this challenging time.
Jackie's PIN is 4455 and is currently Logged Off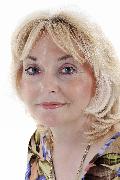 Jennifer - 4242
Jennifer is a natural Clairvoyant who never fails to give her clients the answers they are looking for. Jennifer is one of the most experienced Clairvoyants that you will talk to. Jennifer doesnt need to ask loads of questions, in fact you will be the one who will be asking the questions because she will have given you so much information.
Jennifer's PIN is 4242 and is currently Logged Off
Joanna - 4456
Joanna is a psychic clairvoyant. Joanna is a natural psychic, who was born with her ability. Joanna is also clairsentient which means she reads from the heart, and can feel peoples energies and emotions, whether they are in the same room or the other side of the world. This makes her insightful into what is going on in peoples lives, especially where matters of the heart are concerned.
Joanna's PIN is 4456 and is currently Logged Off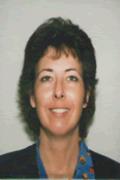 Karen - 1525
Karen is a very popular Medium and Clairvoyant who works with spirit guides. Karens regular clients say that they return because of her psychic ability when looking at relationships and that her predictions on timing are especially spot on. Karen always give a very indepth reading.
Karen's PIN is 1525 and is currently Logged Off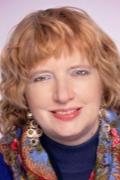 Laura May - 4199
Laura is a well known clairvoyant who clients have been trusting for years. Laura will be able to give you detailed information, month by month if you wish, about your future. Laura does not give general details; she is very specific. Laura is popular with clients that have difficult situations around them, as she will aim to provide you with a clearer mind to go forward.
Laura May's PIN is 4199 and is currently Logged Off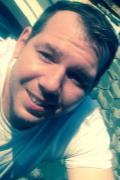 Liam - 4008
Liam is a wonderful Reader. He has been aware of his gifts since birth and was taught by his grandmother as young boy. He is honest, compassionate and understanding. If you are finding life hard and are in need of a little guidance please give Liam a call.
Liam's PIN is 4008 and is currently Logged Off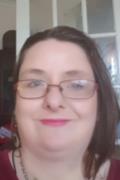 Lilly - 4167
Lilly is a Clairvoyant - she is also Clairaudient and sentient. She is a practicing Wiccan and began using her gifts as a teenager. She is a trained counsellor and is a wonderful listener. Her test reading was outstanding and blew us away.
Lilly's PIN is 4167 and is currently Logged Off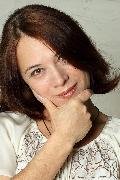 Margaret Ann - 4452
Margaret has worked as a Psychic Medium for over 30 years. Margaret is compassionate and values her gifts a great deal. She will work hard to get to the the heart of the matter and bring you enlightenment. Margaret connects very well to Relationship matters, giving you the insight you need to make those all important decisions in love.
Margaret Ann's PIN is 4452 and is currently Logged Off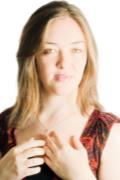 Martha - 4366
Martha is highly intuitive and will help support you with any issue you may be facing particularly issues surrounding love, relationships and work situations. Martha is warm and caring and is able to help resolve your issues on a deeper level.
Martha's PIN is 4366 and is currently Logged Off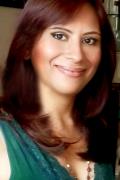 Navana - 4151
Navana is an International tarot reader, medium & energy healer with over 12 years experience. Using her psychic abilities and innate gift of clairvoyance she will aim to help you find the answers you seek. Navana can help you understand your past, get clarity in your present and see your future. She will touch your heart and heal the pain within you!
Navana's PIN is 4151 and is currently Logged Off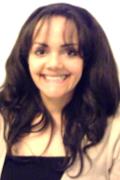 Nikki - 4419
Nikki is a fantastic and experienced Clairsentient, Clairaudiant and Tarot card reader. Nikki is very insightful with her readings. You will feel an instant connection to Nikki and you will be reassured that she has connected to not only you but also your loved ones. Many clients have commented that after having a reading with Nikki they feel healed.
Nikki's PIN is 4419 and is currently Logged Off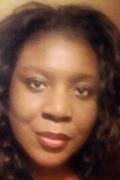 Romea - 4255
Romea is a very talented Clairvoyant who has helped many clients over the years. Romea will give you many details about not only the present but most importantly the future. Romea is able to look into any area of your life specializing in relationships, so be prepared to be amazed.
Romea's PIN is 4255 and is currently Logged Off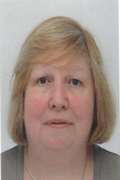 Shaz - 4277
Shaz is a very well known clairvoyant and medium who has been helping and supporting her clients for years. Shaz will not ask you any questions leaving you stunned with the information she will give you about your life. Shaz does specialize in all emotional issues especially relationships. For a detailed reading with no general information given please give Shaz a call.
Shaz's PIN is 4277 and is currently Logged Off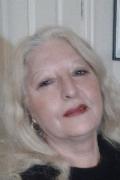 Tina - 4375
Tina is a Natural Psychic Clairvoyant who is also a very good Medium. Tina can do distant healing helping you feel more yourself. Tina uses her guides and angels to help guide you and give you the answers that you are seeking regarding any situation you may be facing. Tina can also use the Pendulum, Tarot and Angel cards if requested, to give a very indepth and detailed reading. Tinas readings will leave you with a zest for life and feeling content with yourself.
Tina's PIN is 4375 and is currently Logged Off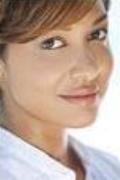 Vonney - 4378
Vonney is a Natural Clairvoyant who is also Clairaudient. Vonney will amaze you with the details that she can give you. Vonney can also use the Tarot and Angel cards. These tools can help Vonney build up a very strong connection with you and your situation. Vonney can specifically help you if you are struggling with a relationship issue or if you just need a little guidance.
Vonney's PIN is 4378 and is currently Logged Off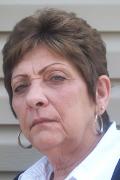 Cat - 6151
Cat has 29 years experience in psychic readings, using both clairvoyance and tarot cards. Cats approach is kind and compassionate but honest. She will not shy away from answering the difficult questions, but always works to find positive solutions to your problems. Cat is very good at pin pointing certain relationship dynamics and helping to get the bottom of situations that can be emotionally tricky.
Cat's PIN is 6151 and is currently Logged Off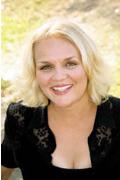 Charli - 6131
Charli is a wonderfully honest and funny reader. She is a gifted Empath and Psychic who has been aware of her gifts since childhood. She is extremely nurturing and only wants the best for you. She is down to earth and straight talking and will always be honest with you.
Charli's PIN is 6131 and is currently Logged Off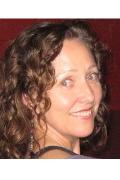 Victoria - 6134
Victoria has been naturally psychic since early childhood. Her readings are caring and healing with accurate insight into your situation. Her ability when tuning into your energy is like a roadmap that identifies the blockages, barriers and brings clarity when feelings of vulnerability, fear and disempowerment are often present. Her readings bring clear insight and gives direction that guides you to move forward in a positive and self - empowered way. She is able to work with any situation in all areas of your life. Victoria is also a medium and can connect with loved ones on the other side in a supportive, safe and caring environment. Victorias many gifts include – Clairvoyant, Clairsentient, Claircognitive, Clairaudient, Empath, Energy Reader and Healer, Transpersonal Life Coach and Theta Healing Practitioner.
Victoria's PIN is 6134 and is currently Logged Off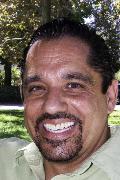 Mike - 6150
Mike is a gifted psychic and tarot reader, His no-nonsense, practical approach to spiritual guidance helps his clients solve problems, attain goals, and reach a higher level of happiness in their lives. Because of his unique approach, he works with many professionals who would not usually consult a psychic. Mikes reading style is clairvoyance and tarot.
Mike's PIN is 6150 and is currently Logged Off
UK Call Freephone
0800 970 2111
Credit Card Reading 24/7
UK Premium Rate Call
0906 636 4500
£1.50 per minute
International Callers
+44 844 893 0220
Credit Card Reading 24/7
USA Call Toll Free
1866 282 3042
Credit Card Reading 24/7